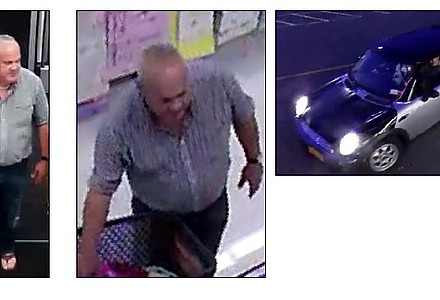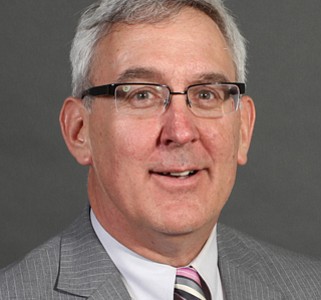 Thu

Fri

Sat

Sun

Mon

Latest stories

Incidents occurred in the Manlius Kohl's Department store and the Clay Burlington Coat Factory
The Onondaga County Sheriff's Office is attempting to identify a suspect regarding a forgery incident that occurred at the Burlington Coat Factory in the town of Clay and the Kohl's Department store in the town of Manlius earlier in June.
Micas are a group of common minerals that cleave into transparent, flexible sheets. In a rock sample, mica is often the shiny, almost metallic-looking stuff. Mica is common in many kinds of igneous and metamorphic rocks.

Weichert, Realtors – The Bollinger Group, located in Fayetteville, has announced John Zych has joined their office as a licensed real estate salesperson. He is serving buyers and sellers in Onondaga, Madison, Oswego, Cayuga and Oneida counties.
Each of the area's high schools was well-represented as their top performers on the field and in the classroom were honored June 8 during the Section III Scholar-Athlete Awards Dinner at Onondaga Community College's SRC Arena.
Students applying to Le Moyne College to begin study in fall 2016 will now have the option of submitting their SAT and ACT test scores or withholding them for consideration as part of the admission process.
The first step in planning a college campus visit is to research the institution. Once a college has you on campus they will wow you with impressive renovated dorm rooms, state-of-the- art athletic facilities and exotic meal options. While these amenities may be attractive, they are not why you are attending college. Taking a non-emotional look at a college is a smart start.
The Manlius Town Board next week will hold a public hearing on a local law that reduces the number of planning board members from seven to five.
BOE announces vacancy in the 128th
Sam Roberts is no longer the assemblyman for the 128th district.
On the evening of June 26, East Syracuse Minoa graduated nearly 250 students in the class of 2015 at the OCC SRC Arena.
Committee is created to start fire protection contract between the two entities
The DeWitt Town Board and the East Syracuse Village Board last week agreed to form a joint committee to rectify the ongoing issue of potential overpayments by the town for East Syracuse Fire Department services.
Many people balk at the idea of paying a hefty surcharge at the ATM. But what if a portion of that surcharge went to a good cause? That's the idea behind ATMs for Good, a project of Syracuse ATM. Kathryn Bolster, who owns Syracuse ATM, said she thought of the program as a way to bring more meaning to her work.

Rufus means "cool" and "awesome," and that's the perfect name for our dog of the week. Rufus is a 3-year-old neutered male pit bull mix. He is happy, silly and goofy. He loves to run, and he walks very nicely on a leash. He would do best as the only pet with older children. He's very trainable — he already knows sit, and he's eager to learn more. If you'd like to be his teacher, call the CNYSPCA at 454-4479 and meet the wonderful Rufus!

This week marked the end of the state assembly's legislative session. But before wrapping up, I helped make sure we took action to provide much-needed property tax relief for families throughout Central New York. This tax relief will help keep more of your hard-earned money where it belongs — in your pocket.
On Tuesday, Bob Campese spent his last day at East Syracuse Minoa before stepping down from his post as athletic director and heading into retirement.