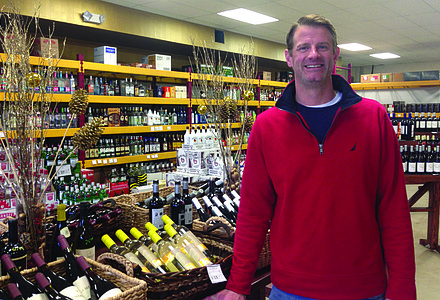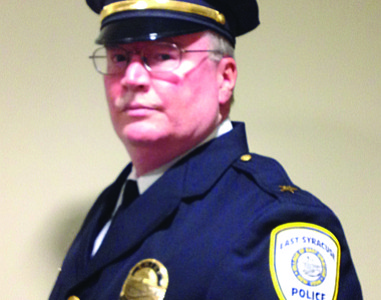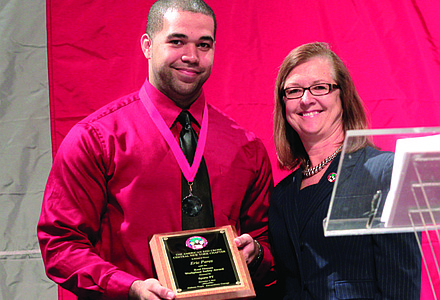 Sun

Mon

Tue

Wed

Thu

Latest stories

Have you ever noticed a business with a unique name out of the corner of your eye and looked twice to see exactly what it is and what it has to offer? That's what Cork Monkey owner John Nissen hopes will happen to attract customers into his new wine and spirits store located in the Tops Plaza in Manlius.
A couple who pleaded guilty to embezzling $444,000 from a central New York church are scheduled to be sentenced to prison terms.

Departure will coincide with DeWitt Police Department merger
East Syracuse Police Chief Donald Morris has announced his intention to retire from the department after more than six years in the position.
Eric Perez, a volunteer fireman with the East Syracuse Fire Department, last week received the Workplace Safety Award at the 16th annual American Red Cross of Central New York Real Heroes Breakfast. The annual event honors Central New York who have performed heroic acts in life-threatening situations during the past year.
East Syracuse Minoa fourth-graders at Woodland elementary have created a tree for the 29th Annual Festival of Trees at the Everson Museum. The festival runs Dec. 5 to 14 and students will get to see their tree on display when they tour and sing at the museum on Dec. 11.
For parents who want to get some last-minute holiday shopping done or have other plans that don't include their children, a four-hour window of opportunity will occur from 10 a.m. to 2 p.m. on Sunday, Dec. 21. The Sam Pomeranz Jewish Community Center (JCC) of Syracuse will hold a Drop-N-Shop Kids Day Out at 5655 Thompson Road, DeWitt.
Retired teacher and Minoa resident Jeff Goldstein enjoyed a happy childhood until the illness and death of his younger sister, Sheryl. As Goldstein watched his parents descend into grief, he watched his own life fall apart, too. More than five decades later, Goldstein has released a memoir about the years of physical and verbal abuse he endured at the hands of his parents. He is donating all of the proceeds of "Caught in the Undertow: Escaping the Grip of Childhood Abuse" to two local charities, Vera House and the McMahon/Ryan Child Advocacy Center.
I have kicked off my seventh-annual Cell Phones For Soldiers collection drive to help our soldiers serving overseas stay connected with their loved ones back home, especially during the holidays. You can support this important cause by donating your gently-used mobile phones to any of my designated collection sites throughout Onondaga County and the city of Auburn. 

Boys Hornets joins girls as national champions
If the Fayetteville-Manlius cross country team had not reached the pinnacle of its success prior to Saturday's Nike Cross Nationals in Portland, Oregon, it has done so now. For the first time, the girls and boys Hornets both are bringing home national championships, a result of their combined ability to run at their best when the biggest pressure was on them, and on the superior ability of head coach Bill Aris to get the most out of these talented runners.
Onondaga County Comptroller Robert Antonacci and Onondaga County Sheriff-Elect Gene Conway today announced that the Comptroller's office will conduct a full departmental audit of the Sheriff's office at the request of the incoming Sheriff.
The Village of Manlius will be bringing in the holiday season on Sunday, Dec. 7 at their annual tree lighting ceremony with an evening of holiday.

Two days after a female who robbed a Chittenango bank was on the loose in the village of Chittenango and reported as "armed and dangerous," state police made a second arrest to close out the case. New York State Police in Oneida announced the arrest of Alyssa L. Boswell, 22, of Canastota, on Thursday, Dec. 4, for robbery in the first degree, a class B felony.
The East Syracuse Village Board on Monday unanimously voted to support the Nov. 6 suspension of East Syracuse Fire Chief Robert Russell and announced that a hearing relating to the suspension will be held at a later date. Mayor Robert Tackman said the hearing will not be open to the public. Russell was suspended in November due to a "personnel issue" that is being handled internally, Tackman said. The mayor would not offer further details on what the "personnel issue" was.

Onondaga County Sheriff's detectives have charged a town of Dewitt man after allegedly disseminating indecent material through his cell phone and social media, to a student less than 17 years of age.