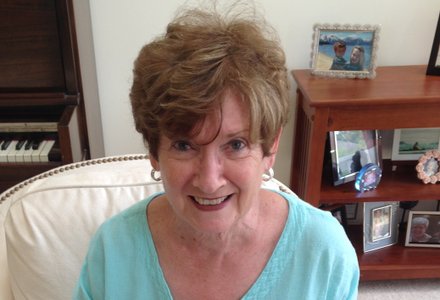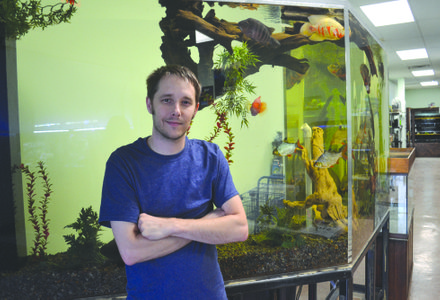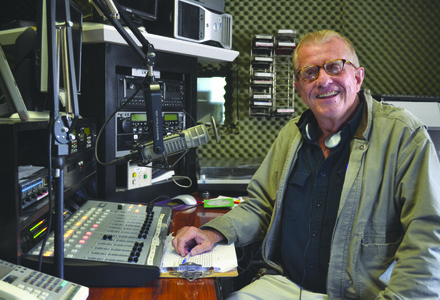 Sun

Mon

Tue

Wed

Thu

Latest stories
I have never been a huge fan of writing personal columns, but I have to step out of my comfort zone a bit this week to announce that my last day as the editor of the Eagle Bulletin will be Aug. 29, as I'll be moving to Princeton, New Jersey the next day.
Anne Nelson, the director of International Programs for the Graduate School of Journalism at Columbia University, had never written a play.
The Westside Family Resource Center (WFRC), operated by P.E.A.C.E, Inc., has had a long-standing relationship with the Syracuse-based business Short Enterprises and its founder, Fayetteville-Manlius '05 graduate, W. Michael Short.

Betty Stark, Court Appointed Special Advocates
According to the national Court Appointed Special Advocates website, "every day in this country, 1,900 children become victims of abuse or neglect, and four of them will die. Every day! Court Appointed Special Advocates (CASA) for Children is a network of 951 community-based programs that recruit, train and support citizen-volunteers to advocate for the best interests of abused and neglected children in courtrooms and communities. Last year there were 75,000 CASA volunteers. For many abused children, a CASA volunteer is the only constant adult presence in their lives.
U.S. Senators Charles E. Schumer and Kirsten Gillibrand and U.S. Representative Dan Maffei announced last week that the Minoa Fire Department has been awarded $23,731 in Assistance to Firefighters Grant (AFG) funding through the Federal Emergency Management Agency (FEMA). The Minoa Fire Department will use this grant to purchase a large-diameter fire hose.

Fish FINatics specializes in freshwater and saltwater fish care
Many people believe that every kid should have a dog. Chris Fowler, co-owner of Fish FINatics pet store in East Syracuse, believes that every kid should have a fish.
Roger DeVore broadcasts 'real, old-time jazz' every week out of East Syracuse
Roger DeVore can remember hearing live jazz bands at his uncles' houses as well as many jazz records at his family's home when he was just 5 years old, growing up in Ridgewood, New Jersey in the 1940s. His interest in the genre grew stronger as he got older, and he began visiting New York City nightclubs when he was as young as 16 to listen to the different jazz musicians who performed there.
Acoustic quartet stretches the definition of "folk" music
When they first got together in 1992, the founding members of Folk Strings realized that they had a lot in common.
To the editor: Town of DeWitt residents will be voting on Sept. 23 on a referendum to change the town clerk position from elected to an appointed political patronage position.
Blues guitarist Lazer Lloyd will perform an intimate solo concert on Monday, Aug. 25 to focus on healing and inspiration for Israel, as part of a special dinner and music event at the Sam Pomeranz Jewish Community Center of Syracuse, 5655 Thompson Rd., DeWitt. The RSVP-only event will begin with a kosher meal at 5 p.m. and Lloyd will perform at 5:30 p.m. Seating will start promptly at 4:45 p.m.
At a recent political breakfast, federal, state and county candidates gathered together with members of the Manlius Chamber of Commerce to discuss the issue of small business, mingle with voters and try to gain more votes through an under-three-minute speech.

The 2014 Canine Carnival, held Aug. 10, was a rousing success. Now in its fifth year, it is the largest dog rescue event in New York State. With an increasing number of volunteer organizations, vendors, shows and adoptees, the outdoor event needed even more space this year and pulled up stakes for a move to Jamesville Beach County Park, where County Executive Joanie Mahoney kicked off the event, followed by a local pastor's prayer over the animals.
Manlius Police, working in conjunction with the Onondaga County Sheriff's burglary unit, arrested two individuals linked to a group that has been responsible for a string of burglaries targeting homeowners in the town of Manlius and Onondaga County since early 2014.

Fayetteville woman raising awareness about food allergy walk; proceeds will go to research
From the time she was 11 months old, Lindsey Stoppacher's oldest daughter, Harper, did not like the taste of peanuts.