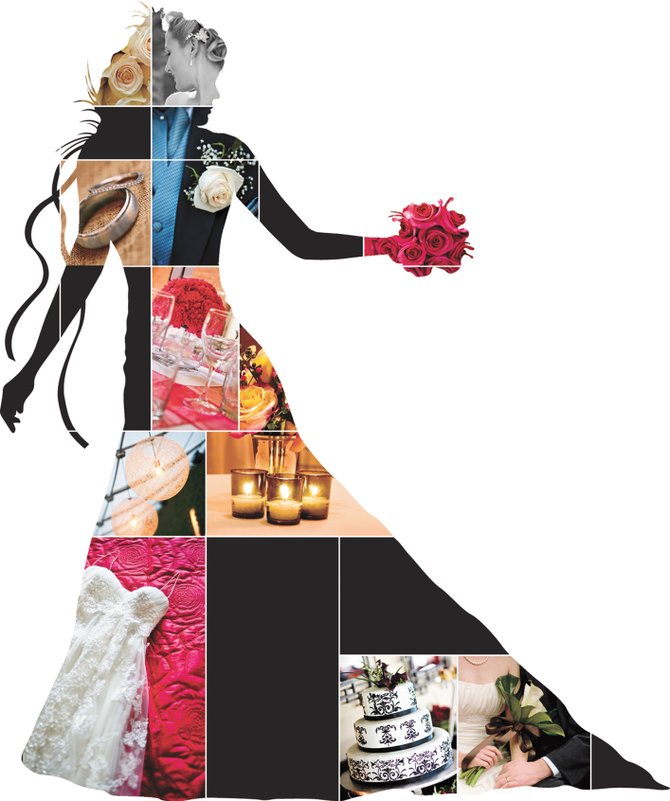 Weddings are one of the many milestones in life that are marked with celebrations both religious and festive. Following are some facts and figures related to the sacrament of marriage.
Getting married? You're one in two million
According to the United States Census Bureau, more than 2 million couples get married each year in the United States. The average bride is a shade over 25 years of age, while the average groom is nearly 27.
Wedding redux
In a nod to the changing nature of society, one-third of those getting married each year have been married before. That's especially notable to those who make a living providing wedding services, be it reception halls, videographers, photographers, or others who make their living in the wedding industry. That's because the average wedding budget is roughly $20,000, meaning weddings, even for brides and grooms who have been down the aisle before, remain a costly expense for the participants and a lucrative venture for those in the industry.
Weddings are big business
In fact, $72 billion is spent on weddings each year. To put that in better perspective, consider that only $8 billion per year is spent on honeymoons, meaning brides and grooms are liable to spend nine times more on their wedding than they are on their honeymoon.
Fall is catching on
June and August remain the months of choice for ceremonies, as more weddings occur in June and August than any other month. However, while July is the third most popular month to walk down the aisle, September and even October are becoming increasingly popular according to the Association for Wedding Professionals International.
There are guidelines, if you want them
Personal style and preference aren't the only things that dictate certain wedding day decisions. A host of style guidelines exist to help brides and grooms make the right choices on their big day. For example, when it comes to the tuxedo, a morning ceremony typically calls for a cutaway, or morning coat, with the ushers in matching strollers. For early afternoon ceremonies, however, it's typical for men in the wedding party to wear tuxedos without tails. Grooms who really want to wear tails should only do so for ceremonies that begin after 4 p.m., as tails are considered too formal for ceremonies beginning earlier in the day. When wearing tails, a white vest and bow tie, but no cumberbund, is the traditional style. These are typical rules, but the ultimate guideline for planning any wedding should be the couple's personal style, however that plays out versus tradition.
Vote on this Story by clicking on the Icon