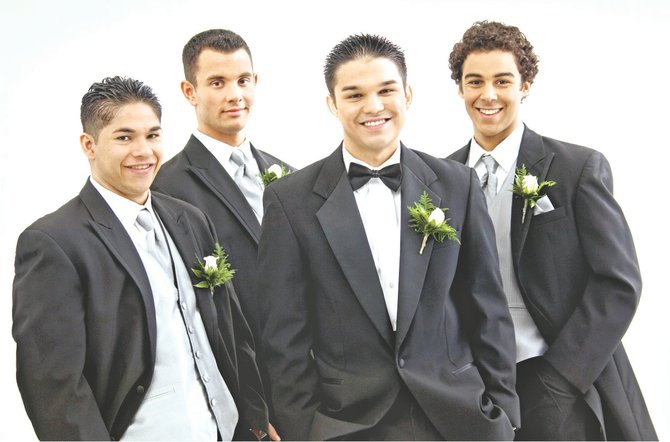 Happy couples choose friends and family members to serve as attendants in their weddings. Bridesmaids and groomsmen each have different responsibilities in the wedding.
In ancient times, groomsmen essentially served as the groom's bodyguards, ensuring that he made it safely to the altar and to his future wife. Today, the groomsmen's roles are not based on saving life and limb.
Today's groomsmen serve as assistants to the groom and help plan the bachelor party. They also usher guests down the aisle at the ceremony. They also may have a few other responsibilities, depending on what the couple wants of their assistants.
Before the Wedding
Help pick out the tuxedos and show up for fittings.
Help plan and share the cost of the bachelor party.
Attend rehearsals and the rehearsal dinner.
Pay for their own wedding attire or rentals.
Unload cars if the couple is doing the decor themselves.
Pay for their travel , accommodation for the celebration.
Return formal wear for themselves and the groom.
Provide transportation for the couple to the airport or honeymoon if the best man is unavailable.
During the Ceremony
Greet and seat guests at the ceremony in the appropriate rows or pews.
Stand near the groom during the ceremony.
Escort the bridesmaids at the ceremony.
Cater to anyone's needs and mingle with the guests afterward.
Party Time
Ensure the groom does not get too intoxicated.
Sit at the table of honor beside the rest of the bridal party.
Mingle with the guests.
Participate in all photos if asked.
Dance with their bridesmaid counterpart.
Help load the wedding gifts into the car.
Vote on this Story by clicking on the Icon