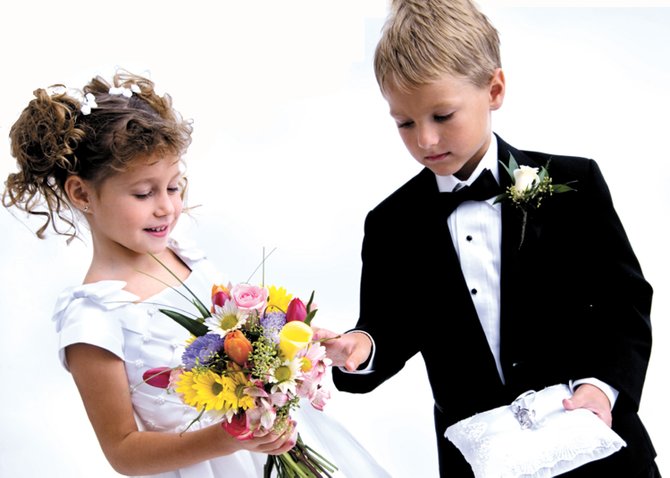 Sometimes the devil is in the details, and the little things can get lost during the planning process. The following is a list of some of the small items that can help make your day complete:
Ring pillow/petal basket for the ring bearer or flower girl.
Nothing is cuter than a couple of children making their way down the aisle, and sometimes the added comic relief can be a tension breaker if nerves are getting to the wedding party.
Jewelry for the bridesmaids. Getting the wedding party matching earrings and/or necklaces can add extra sparkle to their dresses and give them a keepsake to remember the special day.
Pew bows and/or flowers for the church.
The garter. Many times the garter can also be the "something blue" for the bride.
3 A throw-away bouquet. Many times the bride's bouquet is too large or elaborate for the traditional toss, and a "stunt bouquet" is called into play.
3 An envelope box. This is a discreet way to keep all of the gift envelopes in one place.
Toasting goblets. Such a simple gift to the couple, they sometimes get lost in the shuffle.
Sign-in book. This can be kept as a memento of the day.
Vote on this Story by clicking on the Icon