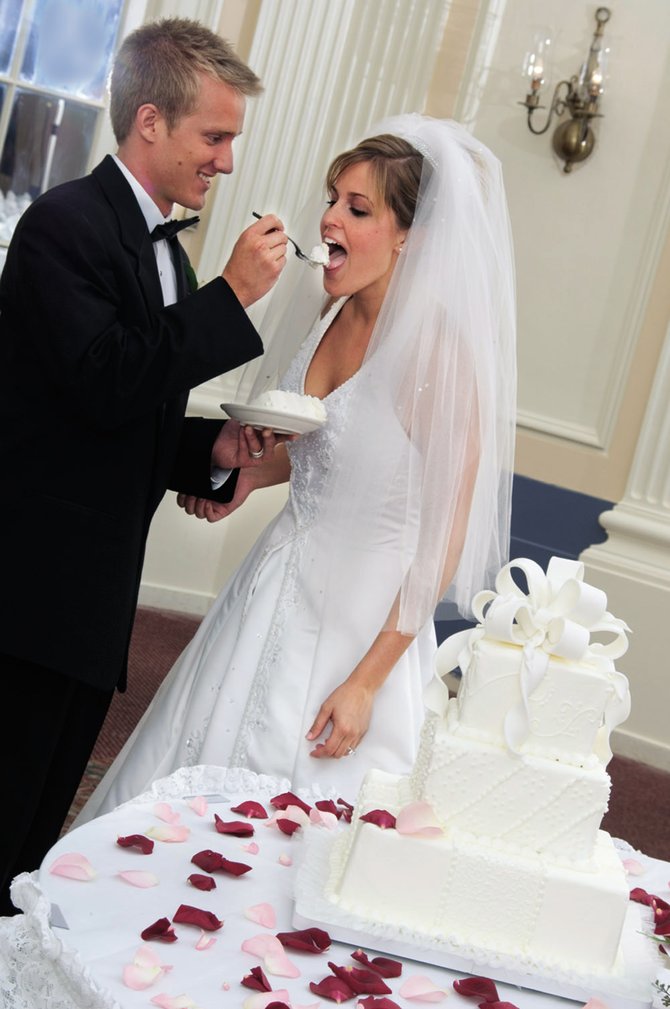 There are many different designs, types, colors and shapes of wedding cakes to choose from. The best way to choose what you like is to look through books and magazines and then look at pictures of your cake maker's work.
Word of mouth is still the best way to find the best wedding cake supplier and decorator in your area. Ask your friends, relatives and associates for recommendations.
Even with a good word of mouth referral it is not a bad idea to shop around since the wedding cake will be one of the focal points of your wedding reception decor and since the cost can vary greatly from one cake decorator to another.
Although your wedding caterer may want to provide the wedding cake as part of their catering package, you may be able to save a significant amount of money by having the wedding cake provided by someone else who actually specializes in wedding cakes and wedding cake decorating since some (not all) caterers use outside suppliers for wedding cakes anyway and then mark up the price.
Here are some factors to consider:
Cake flavor selection
White cake is the "traditional" selection. However, the current trend is to select the flavor of wedding cake that you like. Anything from chocolate to carrot cake is acceptable. It is not a bad idea to actually taste the cake/frosting combination before ordering a flavored wedding cake though...
Size vs. proportion
Since there are a number of options available when it comes to shapes and sizes of wedding cakes, your cake supplier will be able to assist you in determining the required wedding cake sizes depending upon whether you are serving round or sheet cakes.
Frosting
There are three main types of frostings used in wedding cake decorating, buttercream, whipped cream and fondant. Buttercream the most popular because it is easy to work with, is very adaptable to a number of applications and it will hold up well to temperature and humidity variations. Whipped Cream frostings require refrigeration and do not hold up well to heat and high humidity. Fondant creates a very smooth and elegant wedding cake covering but it is less sweet and more dense than the other frostings types which have lighter, whipped textures.
(Continued on Next Page)
Prev Next
Vote on this Story by clicking on the Icon