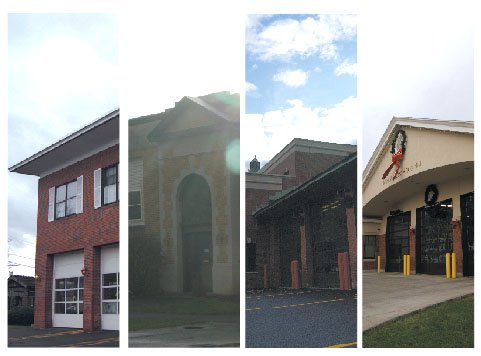 Manlius — The fate of the three fire departments and one fire district in the town of Manlius could be decided by a committee next year.
An implementation advisory committee has been meeting since the spring when a fire study, commissioned by the town, was completed. That study by Ron Graner, of Georgia, strongly recommended the formation of a joint fire district to improve efficiency and save taxpayer money.
Fire study
Supervisor Ed Theobald said the committee has not come to any conclusions, but iscurrently studying the financials of two kinds of consolidation — operational and jurisdictional.
The first option, he said, would be an operational joint district. The three departments, Manlius, Fayetteville and Minoa, and the Kirkville Fire District would partner for purchasing power.
The second option the Implementation Advisory Committee is considering is a jurisdictional consolidation. All fire companies in Manlius would dissolve and create one large district covering all of Manlius and parts of the town of Pompey, already covered by the Manlius Fire Department.
Currently, the fire departments report to their corresponding village to control the purse-strings. Should a district be put into place, an elected board of commissioners would control the motions of the fire departments.
"To think everything is fine as it is can sometimes be negative at the end," Theobald said.
One concern, as outlined by Graner in his 113-page report, is the departments would lose their identification in the town. Specifically, Minoa and Kirkville were concerned with a potential merger, Graner reported.
"With either option, they wouldn't lose their identification," Theobald said.
The implementation committee, which consists of representatives from each municipality, will be looking at three main things as they prepare their final plan: a structure of a district, the budgets of the fire departments, villages and towns and other districts that have consolidated. A Rochester-area fire district created in 2005 that consolidated three fire protection districts was suggested to Manlius to study.
(Continued on Next Page)
Prev Next
Vote on this Story by clicking on the Icon