It was with great sadness that I learned of the death of Father Gregg LeStrange. He was there for three important milestones in my life – my wedding and the baptism of both of my children. I know that many of my fellow parishioners at Immaculate Conception in Fayetteville have similar memories of a man who stood tall and proud in his faith, but was infinitely approachable as a friend, sounding board and advisor.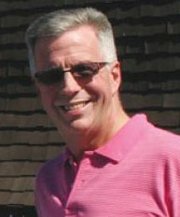 I remember being grateful to Father LeStrange for the way he quickly put at ease my future husband, Eric, who was raised in the Methodist faith, during Pre-Cana, a weeks-long course/consultation couples must undergo before they can be married in a Catholic church. He made sure to keep the tone of our sessions light, but kept the importance of the step we were taking in the forefront, with discussions about the sacrament of marriage and what it meant to us as a couple done with realistic candor.
He, quite simply, was a priest who knew and loved his flock, warts and all. He lived in the now, rolled with the changes, and didn't judge those he counseled.
When times were tough in the Catholic church, with transgressions by fellow priests making headlines worldwide, he did not sugar-coat; he addressed those allegations in his homilies, urging parishioners to pray for all involved. He didn't mince words, but he didn't point fingers.
He was soft-spoken, but his voice would ring with conviction as he discussed everything from the God he loved to the importance of a life well-lived in the service of others. He was witness to many life-changing events in his parishioners' lives – both happy and sad, and made sure his presence during the hard times was comforting, imparting a soothing voice, a steadying hand to those he consoled.
(Continued on Next Page)
Prev Next
Vote on this Story by clicking on the Icon