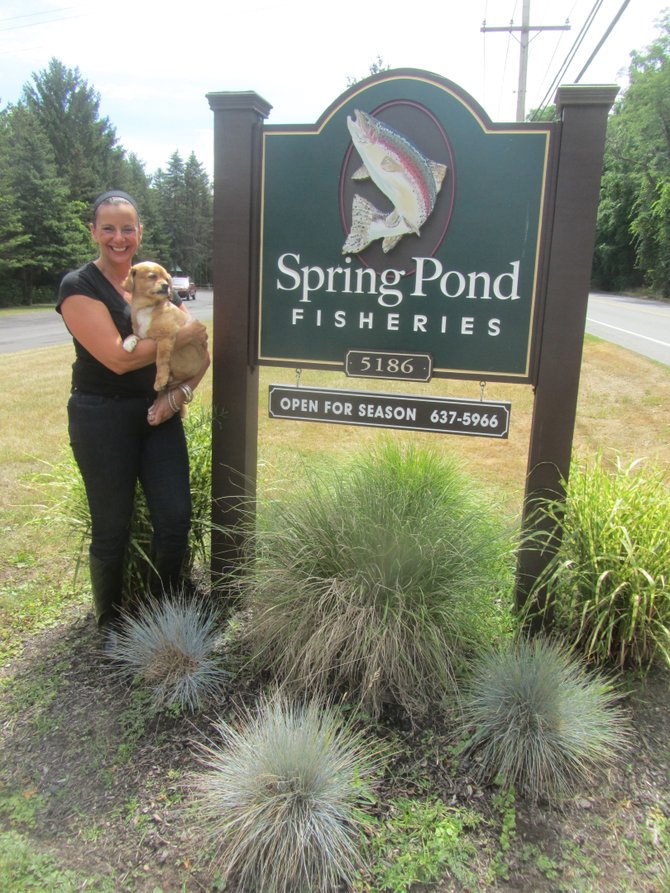 Fayetteville — To the young girls who visit Spring Ponds Fishery in Fayetteville, Susan Hullar is more than just "the fish lady" — she's a role model.
Ever since she took over her father's business in 2008, Hullar says she's seen a spike in girls who are interested in learning to fish.
"The kids love it, and it's not just boys — girls are really fishing a lot now," she said. "It's a surprise to me."
She can't help but think she has had something to do with that.
"Maybe because they see me doing it," she said. "It used to always be a male-run business, and now they see me doing it, and also know that you can be feminine and you can still love the outdoors."
Hullar took on the family fishery when her father was considering closing it down after running it for about 35 years.
"My father wanted to retire the business, and I said, 'We can't. There are just too many people that come here,'" she said.
Those people can range from avid fishers to beginners. Hullar says it's the beginners who tend to get the most out of coming to Spring Ponds. You do not need a fishing license to fish at the ponds.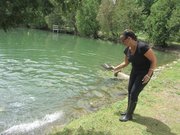 "If you take a child fishing — and everything's about instant gratification — and if you try to go out in the stream and catch a trout, you're going to go all day without even getting a bite maybe, maybe if you're lucky," she said. But at Spring Ponds, that child could catch a fish after just a half-hour of fishing — if that.
"It's an awesome experience, and then it encourages them to try going out to the creeks and the ponds … where you have to be a little more patient," Hullar said.
(Continued on Next Page)
Prev Next
Vote on this Story by clicking on the Icon