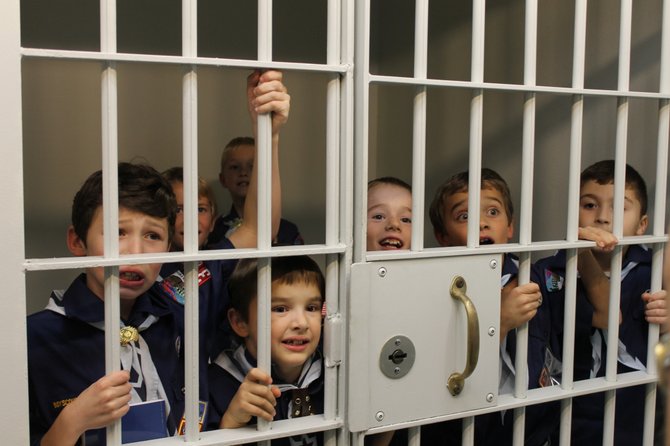 Manlius — Cub Scout members from Den 1, Pack 369, in Fayetteville-Manlius had some help earning their "Law Enforcement is a Big Job" achievement from the Manlius Police Department.
The Manlius Police Department gave the boys a tour of their facility, including the jail cell, taught them about gathering evidence, fingerprinting, neighborhood crime prevention and emergency phone numbers.
The Cub Scouts learned a lot and are thankful for the experience.
Vote on this Story by clicking on the Icon