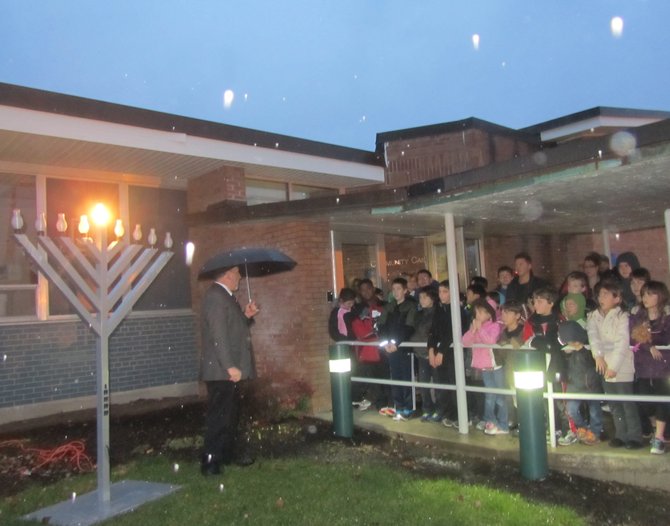 DeWitt — The Jewish Community Center of Syracuse held the first of five public lighting events on Monday, the third night of Chanukah.
Rabbi Evan Shore of the Shaarei Tora Orthodox Congregation in Syracuse sang "Rock of Ages" with the kids of the center's after school program before lighting the menorah.
"It's a thank you to God, who's always come and help the Jews when we've been in positions of being at the mercy of enemies," he said.
The rabbi said he has lit the menorah every year since first coming to the JCC. "I've been here 25 years .... [the ceremony] probably predated me," he said.
It was the JCC's first public lighting of the holiday, since the center is not open on weekends. The JCC, located at 5655 Thompson Road in DeWitt, lit the menorah again yesterday and will hold lighting events at 4 p.m. today and 4:30 p.m. Thursday and Friday.
Vote on this Story by clicking on the Icon