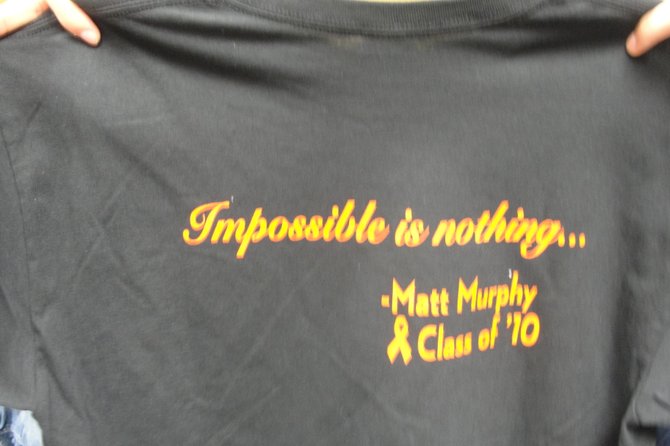 Manlius — There was just something about him, those who knew him best would say.
He was inspiring without being apologetic; a smile was his favorite outfit. It was the way he carried himself, always looking out for others, that drew people close to him.
Matt Murphy was a one-of-a-kind kid.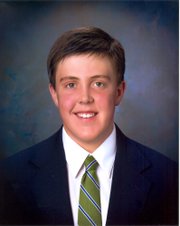 "I'll tell you about Matt in a nutshell," Fayetteville-Manlius boys basketball coach Tom Blackford said. "There was one night, it had to have been our first game of the season a few years back, where I found myself sweeping the floor before the game. I looked up into the bleachers and saw Matt and said, 'Why am I doing this and not you?' His response was typical Matt: 'Coach, I told you. I don't do floors, I don't do water and I don't do towels.' I asked him exactly what he does, and he just shot back with that smile of his."
Murphy was F-M's manager for three inspiring seasons until his graduation in 2010. He was more of an inspiration and motivator than a manager, his teammates say, which was endearing and fun for those who sat next to him on the bench.
What a lot of people didn't know about Murphy was that he had been battling leukemia, cancer in his blood. He always managed to keep a smile and uplifting attitude throughout the entire process, which included two relapses.
On Oct. 20, 2011, he lost his battle and passed away.
But his spirit, his will, his drive, will not be soon forgotten by friends, family and the F-M community. At F-M's home basketball game against Nottingham on Friday, Jan. 20, the Hornets are hosting a benefit of sorts. Jack Robinson and Elyssa Daggett, two F-M students, approached the family and asked if they could do a fund raiser in which the basketball team sells t-shirts as a way to bring money in for a good cause. Some of the money was donated to Golisano Hospital, the place Murphy received his treatment.
(Continued on Next Page)
Prev Next
Vote on this Story by clicking on the Icon