East Syracuse — For most high school students, choosing a college is a matter of finding a school that offers the right programs and atmosphere.
But Madeline Chopskie, of East Syracuse, had her eye on something bigger.
Something that comes just once every four years.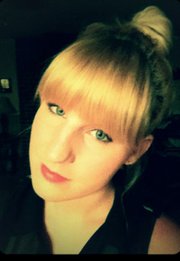 Chopskie, a graduate of East Syracuse Minoa Central High School now entering her senior year at Ithaca College, will intern at the 2012 Summer Olympics in London July 27 through Aug. 12.
"NBC has relationships with a few different colleges, including Ithaca, so I was aware that Ithaca had this internship opportunity when looking at schools," she said. "When the time came, I filled out an application for the internship and then had an interview with one of the NBC representatives."
Chopskie is among 35 students from the college who will serve a key behind-the-scenes role at the world's biggest athletic event. Half of the students will travel to London for their intern assignments; the rest will work from NBC's 30 Rock headquarters in New York City.
"I found out that I had been placed in London in November, and I was so happy," she said. "I'm really looking forward to working right there in London in the midst of all the excitement."
Chopskie is a television-radio major in Ithaca's Roy H. Park School of Communications. At the Olympics in London, she'll serve as a "runner," which means she could be doing anything from odd jobs to helping the NBC production crew shoot video of the games.
"I will be assisting the crew in anything they may need me to do," she said.
As a former gymnast, she couldn't be happier with just where she'll be "running."
"A few weeks ago I found out that I will be working in the gymnastics venue, which I am so excited about," she said. "I've been keeping up with the trials and the gymnasts who were chosen to compete, so I can't wait to see it all happen live and actually assist in the broadcast!"
All of this should bode well for her aspirations to become a television producer. She plans to graduate early in December and head to Los Angeles, where she already has some connections.
"Last fall I participated in Ithaca's Los Angeles internship program, where I was a production intern at 'The Doctors' talk show on CBS," she said. "I loved my experience and made new many friends while in Los Angeles, so I hope to land a job there and move back after graduation."
Vote on this Story by clicking on the Icon