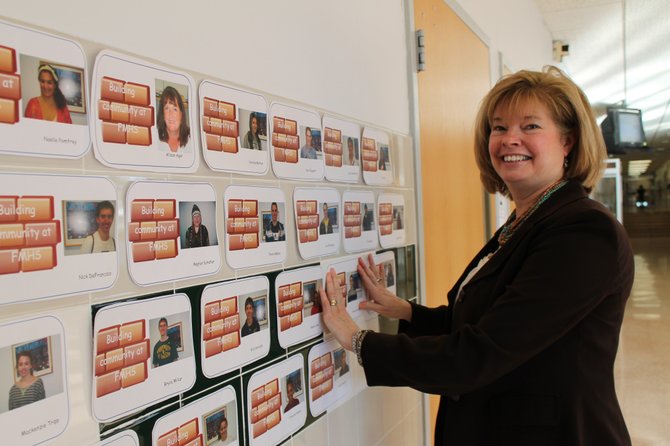 Fayetteville-Manlius High School has launched a new student recognition program geared toward creating a positive culture throughout the school community.
The pictures of nearly 30 high school students are featured on a "Community Building Wall" in the school's House I foyer. Students are highlighted for helping to create a positive atmosphere, said F-M High School Assistant Principal Nancy Kuhl, who initiated and coordinates the new program.
Students are being recognized for "doing the right thing," whether it was by asking another student to sit with them at lunch, reaching out to other students in friendship or reporting an inappropriate incident, Kuhl said.
"They did the right thing by looking out for people," she said.
Kuhl has asked staff members to be on the lookout and to contact her when someone is spotted doing the right thing. Students are surprised when she asks to take their pictures and tells them why, she said.
"This is a nice part of my job, and the students really like it, too," she said.
Parents are also contacted to let them know their child went out of his or her way to make a difference.
Vote on this Story by clicking on the Icon