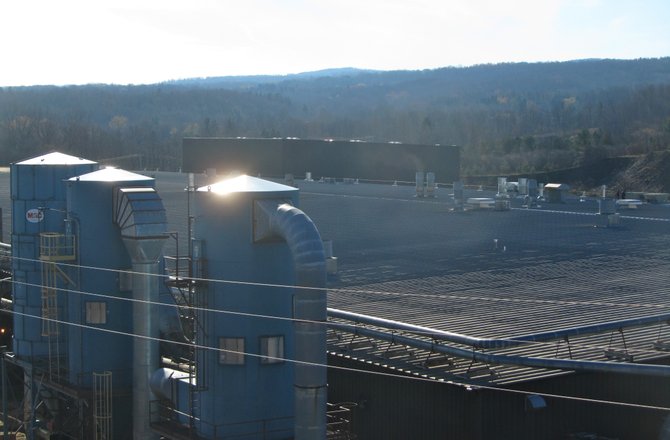 Manlius — The Stickley Factory in Manlius was evacuated today when smoke got into the building from the outside.
"When I got there, there was a nice haze of smoke throughout the building and a strong aroma of something burning," Manlius Fire Chief Paul Whorrall said.
The smoke came from workers melting new tar onto the roof, he said. "Whatever they were burning, the odor got into the building."
Manlius firefighters were called to the scene at 10:54 a.m. and the building was evacuated within five minutes, the fire chief said. Responders cleared the building of smoke, and employees were able to return to work after about a half-hour.
Fayetteville, DeWitt, Pompey and Cazenovia fire departments also responded as a result of the call coming in as a structural fire, Whorrall said.
He said while the call turned out to be "nothing really," you can't be too careful when dealing with a building of the factory's size. "You get smoke throughout the building you have to worry, because once it gets into the areas where there's the dry wood and everything, we could be there for days," he said.
Vote on this Story by clicking on the Icon