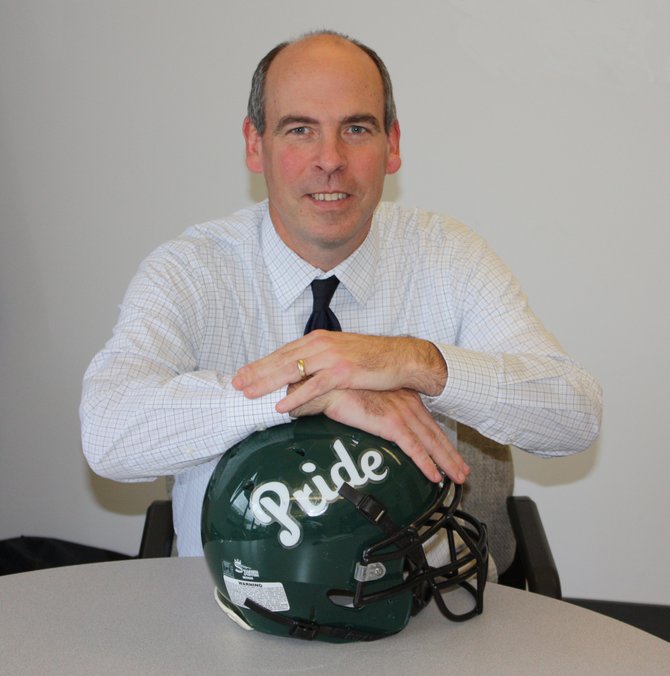 Manlius — Paul Muench has lived and breathed high school football.
He spent 20 years as a football coach, including the past 13 coaching the Fayetteville-Manlius High School varsity football team.
He was a fullback and linebacker for his high school football team. He watched as his father coached a high school football team.
So it was a decision he struggled with when he decided not to coach the F-M Hornets next season. On Nov. 15, Muench gathered his players and told them the news. He plans to continue teaching social studies at F-M High School and is looking forward to having more time to devote to his classroom activities and family.
"It seems to me the time is now. It seems like everything is in order for this to go well," Muench said.
With a new athletic director solidly in place and a strong coaching staff ready to ensure a smooth transition for next season's team, Muench said he felt comfortable the team will be in good hands if he backs away from the program now.
"We want to inspire the players. It's important they have the best possible season," he said.
It was a decision he contemplated for the past few years, but the timing never seemed right to make it official. He didn't want to leave the athletic program when he knew the former director of physical education and athletics, Rich Roy, was planning to retire after a long career at F-M. And he knew Roy's successor, Scott Sugar, and was looking forward to working with him.
But 20 years is a long time to continue the year-round pace that a high-performing football program demands. In addition to his 13 years working with the F-M football team, he coached football teams in Oswego and Phoenix.
When football season ends and fans turn their attention to winter sports, the football machine keeps churning. There are weight room and 6 a.m. workout sessions in the high school gymnasium to attend, emails and phone calls from college recruiters to field, film clips to prep and send to colleges and planning and preparing for the next season with football camps and meetings with his coaching staff.
(Continued on Next Page)
Prev Next
Vote on this Story by clicking on the Icon