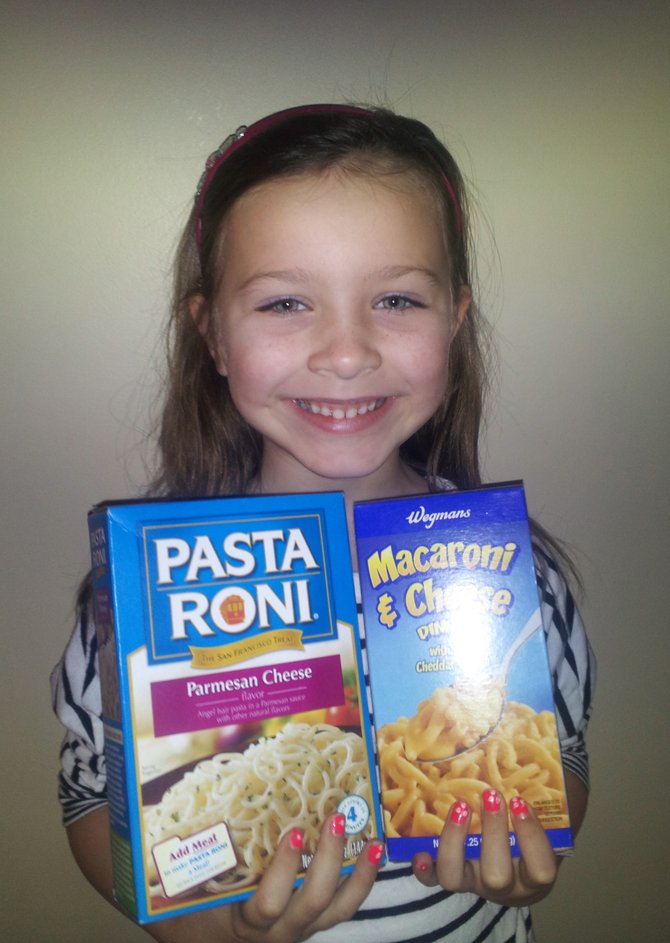 Jamesville — Melissa Crossett is a first grade student who attends Jamesville Elementary School who had an idea to help people in her community. She started "Melissa's Cupboard" in October. She got the idea from her mother's annual cookie party. Instead of asking guests to bring cookies, Melissa's mother, Gwen, asked them to bring donations for the Jamesville Food Pantry. More than 200 items were collected last year.
Melissa decided she wanted to help people in her own way by collecting even more food and supplies. With the help of her mother she made flyers and distributed them to friends and family. So far, she has collected more than 500 items. Her goal is to collect 1,000 items by Dec. 15.
You can help her accomplish this goal by dropping off non-perishable food items such as boxed and canned goods or toiletries at the Jamesville Food Pantry. Anything that could help make ends meet would be greatly appreciated. The Jamesville Food Pantry is located at 6486 E. Seneca Turnpike, Jamesville, NY 13078. The number is 469-5093. Melissa wishes everyone a Happy Thanksgiving.
Natalie Finocchiaro is a seventh grade student at Jamesville-DeWitt Middle School. She and Melissa Crossett are neighbors.
Vote on this Story by clicking on the Icon