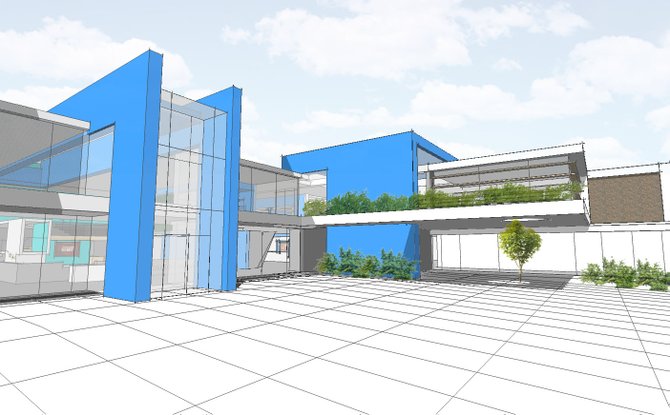 continued — "Our building systems, the infrastructure, are the original systems, so they're very clearly more than four decades old," she said.
The renovations will cost an estimated $29.4 million, but 74.9 percent of that will be covered by state building aid. The district will have to cover $6.1 million, and plans to do so by pulling from its capital reserves and with a modest tax increase. The project will cost taxpayers $9.94 a year for a home assessed at $100,000 for the next 17 years.
If the plan is approved by the voters, construction is scheduled to begin in summer 2014, with work completed by fall 2015 or early 2016. The district is looking at options for temporary locations in which to house the school's 750 students in grades six through eight while the renovations are made.
A project overview will be mailed to all ESM homes by early December. Residents will have the opportunity to vote on the project from noon to 9 p.m. Dec. 19 at the Central High School.
School officials will present the plans during the Dec. 10 school board meeting at Pine Grove Middle School. Residents can also learn more online at esmschools.org/pgproject.
Vote on this Story by clicking on the Icon