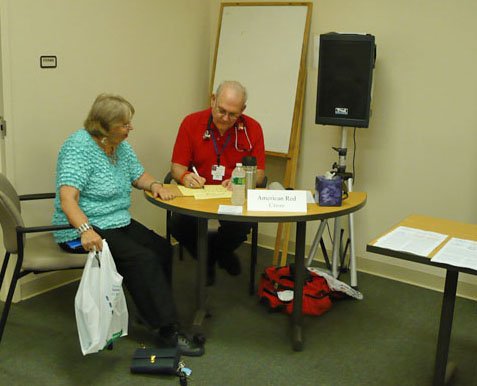 Meet with more than 30 local organizations, government agencies and businesses that offer services to seniors at the DeWitt Community Library's second Senior Fair from 10 a.m. to 2 p.m. Friday, Oct. 26, in ShoppingTown Mall. Seniors and their caregivers can learn about retirement planning, supplemental insurance, long-term care, health and wellness and more. Health screenings for blood pressure, hearing and more will be offered for free.
New this year, the library is hosting a series of mini-lectures of interest to seniors. Topics include nutrition, stress solutions, independent living, and more. For a complete list of mini-lecture topics, stop by the library or visit dewlib.org.
The 2012 DCL Senior Fair is sponsored by Mutual of Omaha's Central New York Division. For more information, stop by the library, call 446-3578 or visit dewlib.org.
Vote on this Story by clicking on the Icon