DeWitt — DeWitt Police responded to reports of an injured woman running down the street in her underwear near Lyndon Corners today.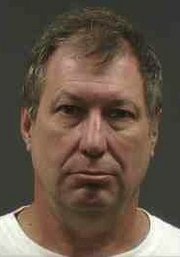 A 47-year-old Manlius woman was running after being threatened and beaten by John Norderhus, 57, of Lyndon Trailer Park, located at 6940 Highbridge Road in Fayetteville, police said. Police arrived at around 12:30 p.m. to find her bleeding from injuries to her head and face. She was taken to a local hospital with minor injuries.
The two were arguing over photographs the woman took of Norderhus when Norderhus became enraged, police said. When she refused to produce the cellphone that the images were on, Norderhus punched her before threatening her by holding a knife to her throat, police said.
Police arrived at Norderhus' home to find him barricaded inside. DeWitt Police negotiators were able to convince him to cooperate after a short time without incident, police said.
DeWitt Police charged Norderhus with first-degree unlawful imprisonment, second-degree menacing, assault and criminal possession of a weapon. He was arraigned in DeWitt Town Court and held at the Justice Center on $20,000 cash or bail bond.
Manlius Police and the Onondaga County Sheriff's Office assisted in the investigation.
Vote on this Story by clicking on the Icon