Liverpool — Having served as Liverpool's chief of Police for more than eight years, Don Morris resigned from the LPD in 2007 to take over as chief of the East Syracuse Police Department. On Aug. 31, Morris returned to Liverpool as its part-time chief replacing Chief Bill Becker.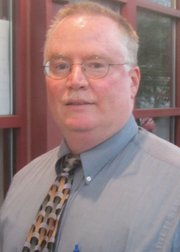 Four months ago, when Becker's contract was due to expire at the end of May, the Liverpool Village Board of Trustees informed him that his contract would be extended through the end of August.
"Earlier this year we were looking into ways to save money as a result of the loss we took on the [county] sales-tax issue," said Liverpool Mayor Gary White. "We began exploring the possibility of entering into a shared-services agreement with a nearby municipality regarding the administration of the village's police force."
White contacted Morris, whose future in East Syracuse is cloudy at best. A public referendum will be conducted in October so that village's residents can decide whether to merge with the town of DeWitt police.
"Right now, the voters I've talked to seem adamantly against [the merger]," said East Syracuse Mayor Danny Liedka. If those voters approve the merger with DeWitt, however, Morris could be out of a job entirely.
"Because of what's happening in East Syracuse," White said, "It seemed like a logical fit to ask Don to work for us again part time." Morris agreed to do it.
"Gary [White] and the village were always good to me," Morris said Monday. "So it's kind of like coming home." Morris, 49, lives in Baldwinsville with his wife and three children.
Morris will continue as East Syracuse's full-time chief, putting in eight hours five days a week there and four hours daily in Liverpool.
"This is a trial balloon," White said. "A lot of things are still up in the air."
(Continued on Next Page)
Prev Next
Vote on this Story by clicking on the Icon