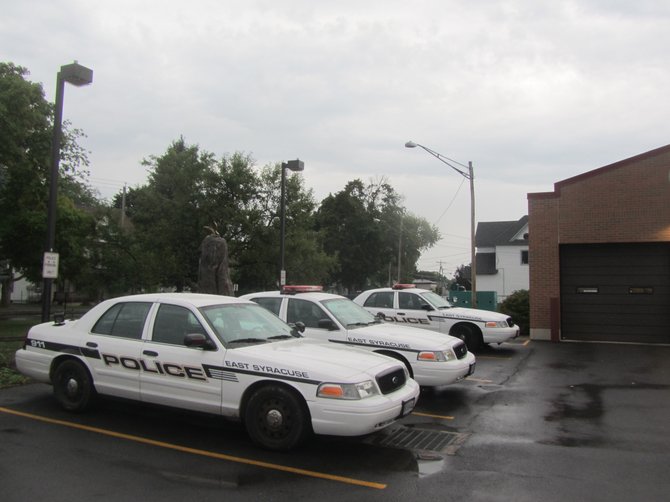 DeWitt — The DeWitt Town Board tabled its vote on a shared-services agreement with East Syracuse Monday night following an apparent lack of understanding of the agreement by the members of the town board.

The board agreed to vote on whether to authorize Town Supervisor Ed Michalenko to sign the agreement at a special meeting at 3 p.m. Friday at town hall, in order to allow East Syracuse to go ahead with an informational meeting at 6:30 p.m. Wednesday, Sept. 19, at St. Matthew's School gym.
Mayor Danny Liedka expressed a desired for the agreement to be approved before Sept. 19 so that the village residents could be educated on its terms.
The contract outlines just how the DeWitt Police Department would provide service to the village of East Syracuse, should the village residents vote to abolish their police department, and also states what the village would pay the town of DeWitt to pick up the extra work. A village-wid referendum vote is scheduled for Oct. 16.
The contract, as discussed by the board on Monday, would have East Syracuse pay $400,000 annually to DeWitt for five years, which would leave the taxpayers of the town covering an estimated $68,000 a year to make up for the loss of the village police department.
The town board did approve adding six full-time officers to the police department's ranks, specifically the six full-time officers that now patrol the village of East Syracuse, should the referendum go through. The village's eight part-time officers would not be brought on by DeWitt, nor would East Syracuse Police Chief Don Morris. Morris began working part-time as the Liverpool Police Chief Aug. 31 through an informal shared-service agreement between that village and East Syracuse that runs through Dec. 31.
"Those six officers that the village residents know and understand are going to come to the town of DeWitt police force and they will continue to provide the same service to the village," Michalenko said. "Clearly there are a lot of decisions associated with that, and if you're a village of East Syracuse resident, you've got to make a decision. And it's our decision — it's our contention — that the residents of the village are the deciding factor. So whatever their decision is, when that referendum goes up, we'll respect that."
Vote on this Story by clicking on the Icon