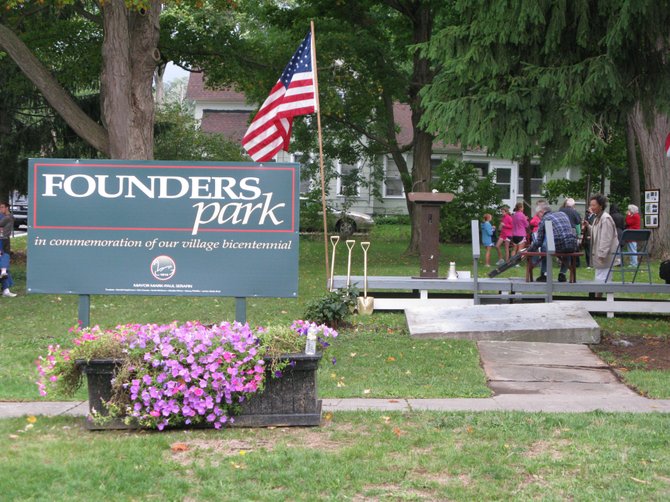 Manlius — Things have changed a lot since the village of Manlius was established in 1813. But on Saturday, Sept. 22, local residents had a chance to step back in time for a day and enjoy some of the simpler things at Founders Day — the kickoff event to the village's bicentennial celebration.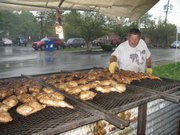 The Manlius Historical Society brought the past to life with activities that children in the 1800s used to take part in, including cat's cradle, stilts and hoop rolling.
Adults got a chance to join to in the fun as well. The Historical Society whipped up a "1-2-3-4 cake," a recipe native to the Manlius area, and provided freshly made Switzel to drink.
"Switzel can be made from sugar, water, vinegar, molasses and honey," said Manlius Historical Society Executive Director Donna Nortman. "We call it the 1813 energy drink. After a hot day, the farmers in the fields would be brought Switzel. Some people really like it, and some people do not!"
The Historical Society also organized bike decorating for the children's bike parade, as well as coloring and other activities for kids.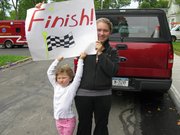 Early that morning, St. Ann's church in Manlius put on a one-mile fun run for children followed by a one-mile fun walk and a 5k race through the village. Participants of all ages crossed the finish line right next to the brand new Founders Park, on the corner of Pleasant and Moulter streets.
State Assemblyman Don Miller kicked off the ribbon cutting ceremony for Founders Park. He then introduced Manlius Mayor Mark-Paul Serafin, who spoke to the crowd about how the park came to be.
"We had a dilapidated, abandoned house and the neighbors were beside themselves with its condition and its impact on the neighborhood," Serafin said. "The neighbors and I talked and we had an inspiration to make it a park and dedicate it to the founders and the 200th anniversary of our village."
(Continued on Next Page)
Prev Next
Vote on this Story by clicking on the Icon