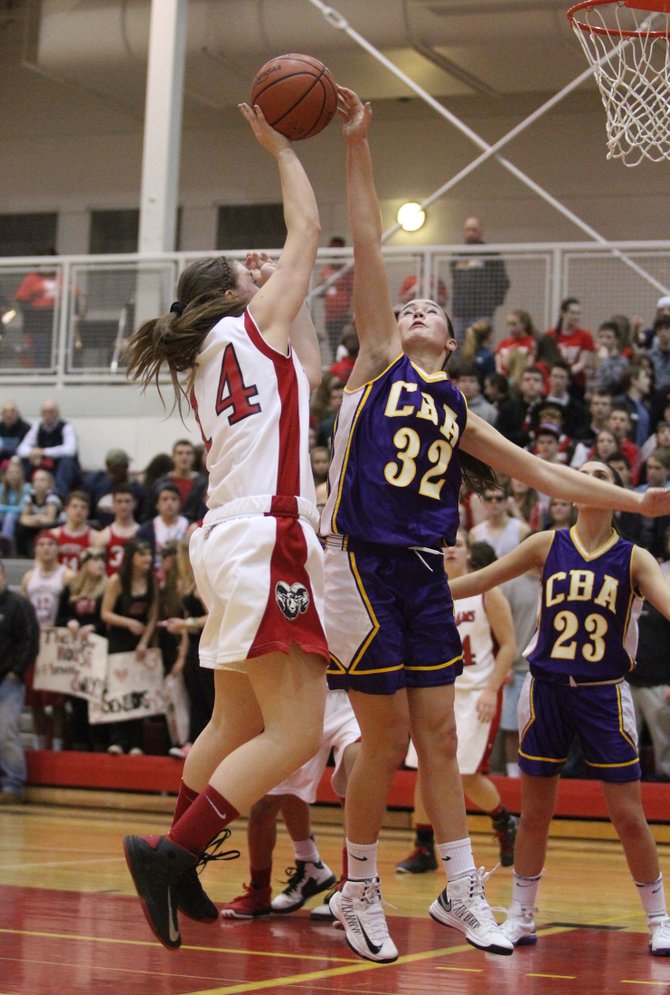 DeWitt — Hundreds of fans streamed into Jamesville-DeWitt's gymnasium Friday night for the latest incarnation of the basketball doubleheaders featuring J-D and Christian Brothers Academy.
What they got was a tense girls battle where the Brothers handed the Red Rams its first defeat of the season in a 43-37 decision, and the J-D boys salvaging a split by dominating from start to finish in a 64-39 romp.
Of the two, the girls game carried far more weight. J-D was not only 10-0, it possessed the no. 4 state Class A ranking. CBA entered the game with its own 9-1 mark, coming off a 73-43 win over Cortland on Tuesday where sophomore Julie Cuomo scored a career-best 35 points.
The Brothers knew that wouldn't happen against the Red Rams' stout defense, but it still took full advantage of J-D's first-quarter drought by hitting a trio of 3-pointers, one each from Cuomo, Marisa Romeo and Natalie Nardella, and led 13-4 early in the second period.
Then CBA went cold, and with Alyssa Robens earning eight first-half points, the Rams went on a 12-1 run and held the Brothers without a field goal for more than six minutes.
Still, back-to-back baskets from Nardella pushed CBA in front, 18-16, going into halftime. Head coach John Niland said his team knew that, to reach a higher level, it would need production from someone other than Romeo or Cuomo, and Nardella would provide it on this night.
But it was the Pitonzo sisters, Alyssa and Olivia, that made key 3-pointers in the third quarter as CBA, with its own 12-1 spurt, surged to a 30-19 lead. Again, the Red Rams fought back, with a 12-3 spurt culminated by Kayleigh Cavanaugh's steal and lay-up with 4:11 to play.
With its lead trimmed down to two, 33-31, the Brothers got a much-needed basket from Romeo. Then, with 2:03 left, Nardella, whose 3-pointer was the lone interruption in J-D's fourth-quarter surge, struck again from beyond the arc, giving her 13 points for the night, a career mark.
(Continued on Next Page)
Prev Next
Vote on this Story by clicking on the Icon