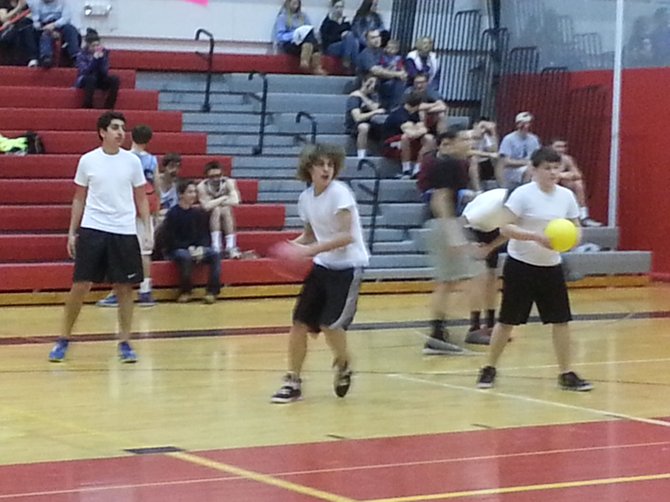 DeWitt — Jamesville- Dewitt is one of the last remaining schools without a turf field in the area, but that may not be the case for long. The J-D turf and track committee jumped headfirst into the New Year with one its 6 fundraisers on Jan. 12- a district wide "Midnight Madness" dodgeball tournament for students.
The dodgeball tournament was open to any high school or middle school student in the J-D district. Students formed teams and were put into a bracket based on age group. The middle school division was composed of 36 teams and the high school bracket had 32 teams.
Jodi Schwedes is a co- chair of fundraising for the J-D turf and track committee and she says that a turf field is essential for students in the district.
"It is absolutely safer because of the climate that we live in. Our lacrosse team has to practice in parking lots because our field is so muddy. Also, when everybody around you has a turf field and you travel for a game and have never stepped foot on a turf field to practice, you're at a disadvantage," she said.
Additionally, she brings up the point that physical education classes would be able to go outside during the early spring and late fall and not have to worry about wet and muddy grounds. Also, the high school's track is worn down after years of use and a renovation is also rolled into the project package.
The members of the turf and track committee make up an ambitious group- they've set a goal for themselves to raise $1.6 million by the end of April so that the potential new facilities can be constructed in the summer and completed for the 2014 school year. Schwedes doesn't comment on how much money they've raised so far, but she does say that the group is getting a fair amount of support from the community.
(Continued on Next Page)
Prev Next
Vote on this Story by clicking on the Icon