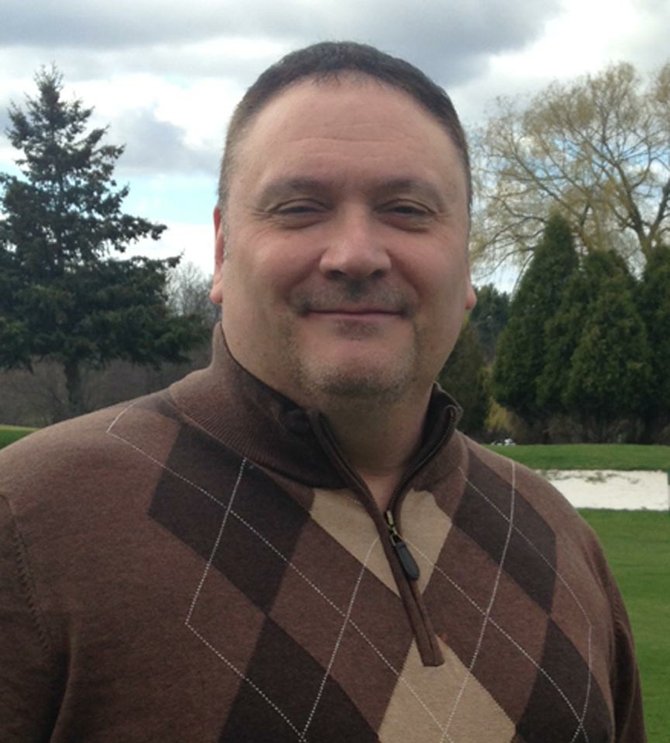 On March 1, the Onondaga County Republican Party chose DeWitt Police Chief Gene Conway as its designated candidate for county sheriff in the November elections. Subsequently, Conway's Republican opponent, John Balloni, chief deputy to Sheriff Kevin Walsh, decided not to challenge him in a primary.
But it looks like there may still be a primary after all.
Baldwinsville resident and Republican John "Jack" Garafalo announced last week that he, too, will seek to run for sheriff. Garafalo, a retired Pennsylvania state drug agent who moved back to the area last fall, must collect 2,000 signatures in order to qualify for a September party primary.
Messenger Editor Tami Scott put in a call to this most recent contender in order to learn more about his reasons for running, his background in law enforcement and how his experience could potentially earn him the title of sheriff. Here's what he had to say:
How long have you lived in Onondaga County?
I was born and raised in Syracuse. During my career, I came home a lot on the weekends, when I worked in Manhattan and then Philadelphia, to see my parents and family.
When did you decide to run for the position of sheriff?
I made the decision to run for sheriff last October. I started the process of moving back and changing addresses in November. I didn't physically make it back to Baldwinsville until February.
What is your background in law enforcement? I started in law enforcement in 1982 as a corrections officer at Jamesville Penitentiary and later worked at the new prison when it became the Onondaga County Correctional Facility. I then worked for Syracuse University Campus Police as an officer in the 1980s. My career then took a turn when the former chief of Syracuse Police Thomas J. Sardino offered me a job when he was appointed chief of Amtrak Federal Police throughout the United States. I then worked as a police officer for Amtrak in Manhattan (Penn Station) and then Philadelphia, 30th Street Station. At Amtrak Police, I worked police patrol and drug enforcement interdiction, intercepting narcotics on the trains. I then left Amtrak Police and received an appointment as a narcotics agent with the Pennsylvania State Bureau of Narcotics under the attorney general. I had many different assignments over the years. I worked at the Philadelphia International Airport with U.S. Customs (ICE) intercepting heroin traffickers. I was assigned to the F.B.I. Organized Crime Squad to work the mafia in Philadelphia. I also ran the PA Montgomery County Drug Task Force, which was the second largest drug task force in the United States. After I retired, I worked part time training new United States air marshalls in surveillance and counter surveillance in 2004-05 at different international airports. I then started to pursue doing law enforcement commentary for T.V. in Manhattan and eventually Los Angeles. I have spent the last five-plus years between Philadelphia and Los Angeles pursuing T.V. and writing. Google John Jack Garafalo. From 2006 to present, I am the director of training for ESVIA — Eastern States Vice Investigators Association. I recruit police instructors for narcotics and vice crimes. Go to esvia.org and click on Conference and see my schedule for ESVIA-2014 Virginia Beach.
(Continued on Next Page)
Prev Next
Vote on this Story by clicking on the Icon