Barbara Ann Carmer, a resident of Fayetteville and McConnellsville, N.Y., died July 17, 2014, in Portsmouth, N.H. Surviving relatives are her husband, Richard Carmer, Jr., their three daughters, Lindsay, Jessica and Elizabeth, grandson Grayson, two sisters from Staten Island, N.Y., ...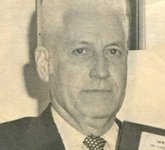 George D. Halpin, 93, of Baldwinsville, passed away Saturday, July 19, 2014, at St. Joseph's Hospital Health Care Center. A native of Syracuse, Mr. Halpin was a WWII U.S. Army veteran. George was a veterinarian and retired as owner of ...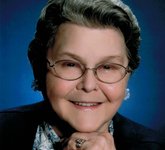 Entered unto eternal rest on Monday, July 21, 2014, was Patricia Anne Hammond Jaquay of Minoa. A native of Syracuse, she was born on June 2, 1929. Her parents were the late Garry and Marion Hammond. She married Harold C. ...
Luther A. "Andy" Saxman, 93, of Kirkville, passed Thursday, July 17, 2014, in Crouse Hospital. Born in Armstrong, PA, he lived in CNY since 1937. Andy was a machine operator at New Process Gear for 33 years before retiring in ...
Jean P. Foster, 83, of Cazenovia, passed on at the Nottingham Care Facility on Sunday, July 13, 2014. Born in Fulton on May 20, 1931, she graduated from Fulton High School and attended classes at Oswego College. She and her ...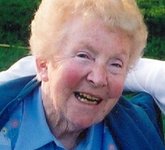 Norma "Rosebud" Irene Myers Quinn, 92, passed away peacefully on Friday, July 11, 2014. Norma grew up in Minoa and attended Minoa High School. She was briefly married to Charles Deyo and together they had her only child, Charles R. ...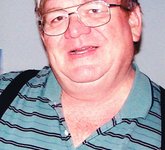 Russell L. Ballew, 62, of Chittenango died July 13, 2014, at Crouse Hospital. He grew up in Knoxville, TN, and Orlando, FL. He served in the Air Force and was stationed at Griffis Air Force Base. He was a member ...
Walter J. Duby, 97, passed away Tuesday, July 15, 2014 at McHarrie Place, a wonderful caring facility in Baldwinsville. Walter had a rewarding career with Solvay Process. He was a proud WWII Navy veteran. Walter loved the outdoors and his ...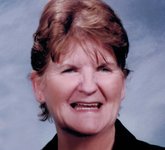 Beverly A. Case Spencer, 76, of Bridgeport, passed away on Wednesday, July 16, 2014. Mrs. Spencer was employed for over 20 years with Agway where she was a senior software developer. A long time active member of North Syracuse Baptist ...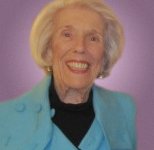 Jean Jeffery Greene, 87, of Fayetteville, passed away Sunday, July 13, 2014, in Crouse Hospital after a brief illness. Born in Syracuse, she was the daughter of Reuben and Marie Krell Jeffery. Jean was a graduate of the Onondaga Valley ...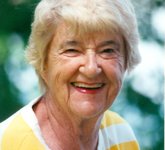 Elizabeth ("Betty") Maxwell Bunn, 98, died peacefully on July 12, 2014 at Crouse Community Center in Morrisville. Elizabeth was born July 22, 1915, in Irwin, PA, to Mary Sowash Maxwell and Willard F. Maxwell. She graduated from DePauw University in ...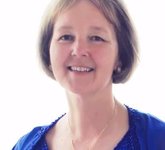 Susan (Emily) Taylor Dublin, 58, passed away Wednesday, July 9, 2014, at her home, losing her seven-year battle with Alzheimer's disease, a battle she faced bravely, knowing victory was forever beyond her grasp. Sue was born at Memorial Hospital in ...
Olive Shoemaker, 92, of Fayetteville, died May 22, 2014, in Phoenix, AZ where she has resided since the death of her husband, Grant in 2005. She retired from Marsh and McLennan and was a life member of the Fayetteville United ...
Benjamin Victor Dall, 81, of Fayetteville, died peacefully on July 4, 2014. He was born March 13, 1933 in Mount Carmel, PA to parents Anna C. Dall and Victor B. Dall. Ben had an extensive academic career. He earned a ...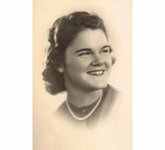 Janet Stone Holmes, 93, of Fayetteville passed away with family at her side on Sunday, July 6, 2014. Janet was born in Niagara Falls, N.Y. on Nov. 16, 1920, the third child of the late George W. Stone and Mary ...