Martha S. Stormon, 88, of Niagara Falls, passed away Wednesday night, April 22, 2015, in Manlius. Born in Norwalk, OH, on June 21, 1926, she was the daughter of Clinton and Frances Stevenson. She earned a bachelor's degree from Ohio ...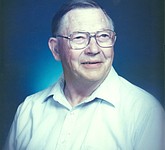 Donald Balch, 96, passed away at home on April 25, 2015, from cardiac disease. He was born in Oran, grew up in Pompey Center and lived all his life in Cazenovia. He attended Cazenovia High School. He was a machinist ...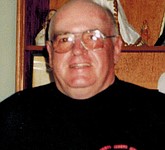 James Francis "Red" Cavanaugh, 85, of East Syracuse, went to join his Lord and Savior on April 21, 2015. He was born in Syracuse on Nov. 30, 1929 to James Patrick and Laura Kennedy Cavanaugh. Red was predeceased by his ...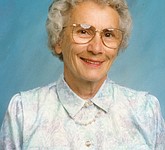 Mary Morley Benedict, 93, of Fayetteville, passed away on Thursday, April 23, 2015. Born in Hamilton, Ontario, Canada to Albert and Susan Morley, Mary resided in the Manlius and Fayetteville area for many years. She retired in 1981 as cook-manager ...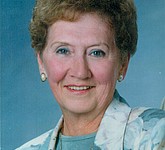 Jane R. Engelbrecht died April 23, 2015, at Iroquois Nursing Home with her family by her side. After raising her family, she graduated from nursing school and worked for many years at St. Joseph's Hospital, followed by volunteer service at ...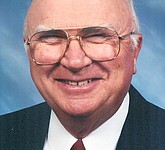 Edward J. Fox M.D., 85, of Evansville, passed away Sunday, April 19, 2015, at St. Mary's Medical Center. Ed was born on June 3, 1929 in Buffalo, NY to the late Cletus and Anna (Crowley) Fox. Ed was a graduate ...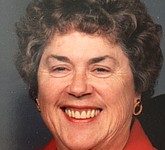 Patricia "Cecia" Regan, 76, of Winter Haven, FL and Minoa, led the Kazoo parade through the gates of Heaven on Tuesday, April 21, 2015. Patricia enjoyed a wonderful fun filled life and her enthusiasm for living life to its fullest ...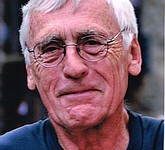 Jerrold G. Bisson passed away on April 17 after a brief fight with cancer. He was in great health up until his illness and had been training for the National Senior Games up until March. He is survived by his ...
Walter A. Kogut, 88, of Minoa, died Wednesday, Dec. 10, 2014 in Wilton Manors, FL. Mr. Kogut was born in Syracuse. He attended Blodgett High School and married his wife of 62 years, Lillian Kogut, in September of 1951, who ...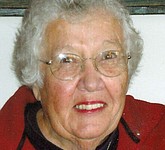 Fayetteville
Joanne M. Payne, 84, of Fayetteville, passed away Monday, April 13, surrounded by her family. Born in Madison, Wisconsin, she was the daughter of Everett and Margaret Davey Dewey. Joanne was a graduate of Miami University in Ohio with a ...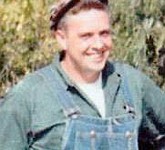 Robert (Bob) Galuski, passed away at age 86 on March 18 with his family at his side. He was born to the late Frank and Helen (Sherbeck) Galuski. Bob was predeceased by his son Charles (Charlie) in 1998 and his ...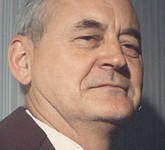 Liverpool
Francis C. Werchinski "WCF," 84, of Liverpool, passed away Wednesday, April 15, at home following a brief illness. Born August 20, 1930 in Clayton, he was one of nine children born to the late Stella Rutkoski-Werchinski and the late Stanley ...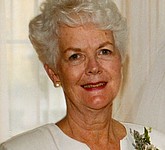 Frances Elizabeth McGrath, of East Syracuse, passed away peacefully at home April 10, 2015, with her family. She was born March 13, 1933, on Staten Island to John and Ann Muldoon Colliton. Frances worked iat Bankers Trust in New York ...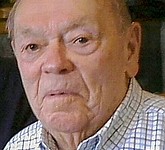 Edward "Bud" Hunt, 89, of Cazenovia, passed away on April 13, 2015. Bud was born to Edward A. and Bertha (Sullivan) Hunt on Jan. 20, 1926 in Syracuse. Bud graduated from Wellwood School in Fayetteville, where his father accepted his ...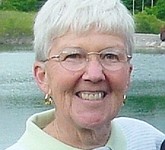 Joan L, Kinsella, 74, of East Syracuse, passed away Saturday morning, April 11, 2015, surrounded by her family. Born in Syracuse on Dec., 26, 1940, she was the daughter of Thomas H. and Lucy P. Kinsella. Joan was a graduate ...