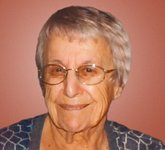 Angeline M. Simmons, 94, a resident of East Syracuse, passed away peacefully Tuesday, March 4, 2014. Angie was born in Syracuse, on July 4, 1919, the daughter of John and Nicolina Vascarelli. She was married to Reginald Simmons for 63 ...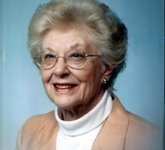 Joan F. Conlon, 83, of Fayetteville, passed away peacefully Feb. 20, 2014. She graduated from Nottingham High School and Syracuse University. She was a member of Theta Phi Alpha Sorority, Holy Cross Church, Home Bureau, past president of St. Joseph's ...
Helen Lemira Livingston died on Thursday, Feb. 20, 2014, at the age of 104. Helen was born at Waterport, N.Y. on December 1, 1909, to Carl and Cora Miller Millis. She married Beryl Livingston on July 25, 1935, at Valley ...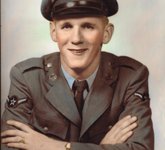 Thomas Albert "Clem" Kolodziej, 82, of Minoa, left the kind and gentle care of Francis House on Feb. 16, 2014, to join his lord God in paradise. We know that God will recognize him because Tom will be the angel ...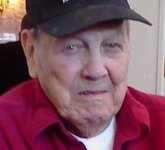 Malcolm E. Heffernan, 87, of Manlius, died Thursday, Feb. 20, 2014, at University Hospital. Malcolm proudly served his country during WWII in the United States Navy. He continued his service through his work with the American Legion where he served ...
Anthony Thomas Nuzzo, 77, of Jamesville, passed away Feb. 21, 2014. He was born July 31, 1936. Services were arranged by Butler-Badman Funeral Home.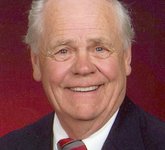 Lyle Eugene Welker, 85, died peacefully at home with his family Feb. 20, 2014. Born in South Dakota, he was a resident of the area since 1953. Lyle was a United States Navy veteran, serving in the Seabees and on ...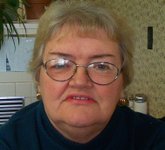 Constance Christine "Connie" Chase Marris, 73, of Manlius passed away peacefully Feb. 20, 2014. Born in Watertown, Connie was a homemaker who loved her family. She enjoyed Bingo. She is survived by her husband of 46 years, Roger Marris; sons, ...

Benjamin Francis Hesler, 91, formerly of Canastota, died Monday, Feb. 10, 2014, at Crouse Community Center, Morrisville, with his loving family by his side. He was born on Nov. 22, 1922 in Clayton to Mary Sullivan Hesler and Benjamin H. ...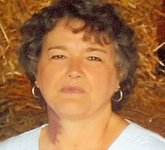 Theresa A. Fraser, 65, of Chittenango, passed away Friday, Feb. 14, 2014, at home surrounded by her loving family after a courageous battle with lymphoma. Born in Syracuse, she lived in East Syracuse until moving to Chittenango in 1975. Theresa ...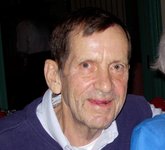 Frederick R. Wagner, 82, of Fayetteville, passed away peacefully on Friday, Feb. 14, 2014. He served in the Navy from 1951 to 1954. He retired as a food service manager from All Seasons in Canastota. He was a communicant of ...
Kenneth Everett Miller, 81, of Chittenango, passed away peacefully in the presence of loved ones on Saturday, Feb. 15, 2014. Ken was a beloved husband, father, leader and friend who left this world a better place through his lifelong acts ...
Rose M. Rutkowski of The Nottingham, Jamesville died on Feb. 15, 2014. She was born Nov. 11, 1923 in Freeland, Pa., the daughter of John and Domenica Citro. After graduating from Foster Township public schools, she trained at King's County ...
Robert Laurenson of Fayetteville, passed away on Wednesday Feb. 12, 2014. Born June 24, 1916, in New Haven, CT, he married Phyllis (Amon) on Jan. 23, 1943. She predeceased him in 2007. Together they initially resided in Troy, N.Y., where ...
Barbara L. Broadbent (nee Shockley) of Turnersville, NJ, died on Jan. 23, 2014. She was 80 years of age. A kind, intelligent woman with a great sense of humor; Barbara gave all she had and lived life to the fullest. ...