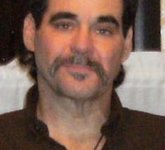 Stephen R. Dickquist, 60, of Brewerton, passed away Monday, Oct. 20, 2014, at St. Joseph's Hospital with his daughter by his side. Stephen resided in Central New York most of his life and attended North Syracuse Schools. He was a ...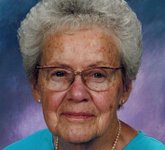 Carolyn Jones Forand, 87, of Minoa, passed away Tuesday, Oct. 21, 2014. She was born in Syracuse, the daughter of J. Henry and Lura Jones. She grew up in East Syracuse and later worked with Lamson-Diebold in Syracuse. Carolyn was ...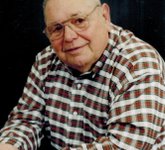 The bear went over the mountain … Donald B. Gallery, 79, embarked on a new adventure on Oct. 22, 2014. He was predeceased by his son, Gordon Gallery; and is survived by his wife of 57 years, Lucy S. Gallery ...
Irene H. Smietana, 81, of East Syracuse, entered unto rest on Tuesday evening, Oct. 21, 2014. Born in Poland, she was the daughter of John and Veronica (Kopec) Kwolek. Prior to retirement Irene was employed with Shulton Inc. in Clifton, ...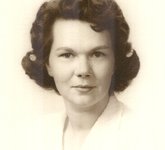 Wanda Carr Mabe, 89, a life resident of Manlius passed away peacefully Oct. 21, 2014. Wanda graduated from Manlius High School and worked as a beautician at the beauty shop she owned on Seneca Street and also her home. She ...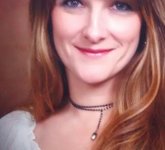 Michelle Lynn Henson, 42, of Pompey, lost her battle with breast cancer and earned her wings Monday, Oct. 20, 2014, at University Hospital. Michelle was a member of the Pompey Community Church. She and her husband bowled in a league ...
Ronald E. Sell, of Cazenovia, formerly of Liverpool, passed away at home on Thursday, Oct. 16, 2014. He was born on Nov. 28, 1934 in Reading, PA, to John and Ethel Sell. Ronald graduated from Franklin and Marshall College in ...
Carol Schermerhorn, 92, of Manlius, passed away on Wednesday, Oct. 15, 2014. She was predeceased by her son, Craig. Survivors: her brother Ken Beehner of Del Ray Beach, FL; grandchildren Alyssa and Geoffry Schermerhorn; daughter-in-law Pamela Schermerhorn; son Robert Schermerhorn, ...
Richard H. Aubry, MD, MPH, 81, of Syracuse passed away unexpectedly on Saturday, Oct. 11, 2014. Born in Valley Stream, N.Y., he graduated from Manhattan College and New York Medical College. He received his MPH from Harvard University. Dr. Aubry ...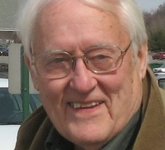 William Allen Pierce Sr., 78, passed away on Oct. 11, 2014. He is survived by his wife Priscilla Personeus Pierce, 78, and three children; Lisa A. Pierce, William A. Pierce, Jr., and Gregory V. Pierce. Three grandchildren include Chelsea Petersen ...
Gisela Haas Nordby, 79, passed away peacefully on Sunday, Oct. 12, 2014. Gisela was born Oct. 4, 1936 in Kleve, Germany, the daughter of the late Gertrude and William Haas. She was a translator at the American Embassy in Bonn, ...
Gerard F. Fuda, 86, of Columbia, MD passed away suddenly Oct. 10, 2014, at home. Born in Syracuse, Gerard received his bachelor's degree from Syracuse University in 1952 and his master's degree from Georgetown University. He retired as an economist ...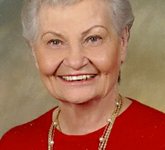 Elsie R. Henton, 91, of Fayetteville, passed away on Oct. 13, 2014, surrounded by her family. Born on Sept. 22, 1923, in Port Arthur TX, she was daughter of Willis J. and Nellie L. Landry Jewell. Elsie's greatest joy was ...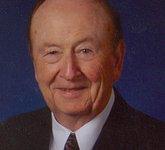 Edward "Ted" D. Cregg, 84, of Erie Village, passed away on Sunday, Oct. 12, 2014, surrounded by his loving family. Born in Syracuse on Oct. 22, 1929, he was the son of Edward R. and Eugena O'Hearn Cregg. Ted was ...
Margaret A. Carlon of Hudson, N.Y., passed away on Oct. 8, 2014, at Albany Medical Center. Margaret ("Meg") was the daughter of Joan Nelligan Carlon and the late Sumner B. Carlon of Fenner. Meg was a graduate of Cornell University ...