Rita A. Duggan, 89, of Syracuse, passed away on Monday, Nov. 23, 2015, at St. Joseph's Hospital. She grew up in the Bronx and raised her family in Long Island and Rochester before settling in Syracuse. Her later years were ...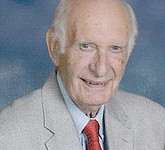 Howard M. Finck, longtime DeWitt resident and pillar of the community, died peacefully on Nov. 16, 2015. He was 91 years old and known widely for his devotion to family and friends, community service, and many acts of kindness to ...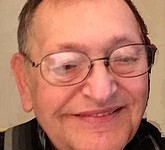 Raymond W. DiPietro, 65, of East Syracuse, passed away peacefully Nov. 17, 2015, surrounded by his family. He was a 1969 graduate of East Syracuse-Minoa High School. Ray retired from the Air Force as a dedicated crew chief. Following he ...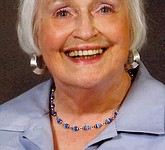 Elizabeth T. "Betsey" Keck, 83, of Minoa passed away Nov. 16, 2015. Born in East Orange, NJ, she was the daughter of Halbert and Margaret Keck. She was a graduate of Wells College, and earned two masters at Syracuse University. ...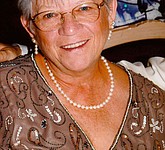 Sharon L. Cavanaugh, 73, of Pompey, and Melbourne Beach, FL, went home to meet her savior and her husband, on Friday evening, Nov. 13, 2015, at her home surrounded by her loving family. Born in Utica on Feb. 23, 1942, ...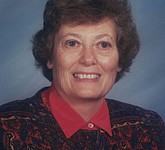 Nancy Russell McDade passed away on Nov. 11, 2015, surrounded by loving family. She was born in Beaver Falls, PA, and grew up in New Galilee, PA. Nancy graduated from Beaver Falls High School and Geneva College. She did graduate ...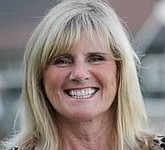 Joyce Powell Donohoe, 66, of Camillus and Ft. Myers, FL, passed away Monday, Nov. 9, 2015, after a 20-year illness. Born Dec. 18, 1948, in Cambridge, MA, she was the daughter of Harry Powell and the late Edna Cousineau Powell. ...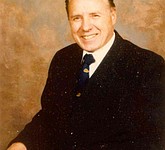 Donald W. Schulenberg, 89, of Fayetteville, passed away on Friday, Nov. 6, 2015. Born in Fargo, N.D., Donald was a graduate of Fargo Central H. S. in 1944, Morehead University (B.S.) in 1956 and Syracuse University (M.S.S.) in 1959. He ...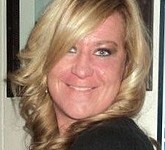 Melissa E. Crolick, 37, of Fayetteville, passed away Nov. 9, 2015, after a brief illness. She graduated from Fayetteville-Manlius High School in 1996 and SUNY Potsdam in 2000. Melissa worked as an event planner. She was a communicant of St. ...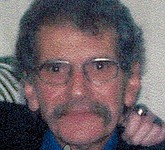 James J. Procopio, 65, of Kirkville, passed away on Sunday, Nov. 8, 2015. He was a millwright at Metalico and a blacksmith at Allied Springs. James always like to help people and dared them to find things that he couldn't ...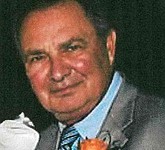 Carmen G. D'Agostino, Jr., 77, passed away Friday Nov. 6, 2015, surrounded by his loving family. Son of Carmen Sr. and Lena D'Agostino; husband of Judy; dad to Maureen (Douglas) Compoli, Katherine (Eric) Saunders, William (Ellen) D'Agostino, Maryellen (Christian) Suehs, ...
Elizabeth M. Cabrey, 93, of East Syracuse died peacefully on Sunday, Nov. 8, 2015. She was raised in Eastwood, graduating from Eastwood High School, Syracuse Normal School, Buffalo State and received her master's degree from Syracuse University. Betty later moved ...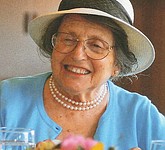 Mary Pia Menotti died on Oct. 29, 2015, at her home in Leisure World Village, Silver Spring, Md. She was born in Hartford, CT, on June 5, 1916, to Josephine and Ernest Pia. Mary graduated from Antioch College in Yellow ...
Francis Harold Smegelsky, 91, died peacefully on Nov. 2, 2015. He was born in Oswego. He is predeceased by his wife Rosemary in 2013. Surviving are his children, Sandra Smegelsky of Memphis, TN, Francis (Debbie) Smegelsky of Tallmadge, OH, and ...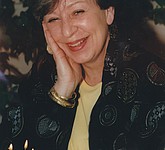 Christa S. Baxter passed away peacefully at The Nottingham on Oct. 24, 2015, after a long illness. She was born on Jan. 21, 1938, to Friedel and Werner Schultz in Wittlich, Germany. Christa worked as a dental assistant at the ...