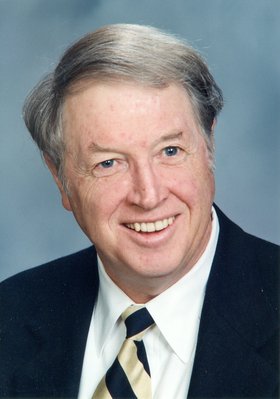 Harold F. Leckey
unknown - December 7, 2012
Harold F. "Harry" Leckey, of Fayetteville, passed away Nov. 7, 2012, at Crouse Hospital. Born in Northern Ireland to the late George and Ellen Leckey, Harry came to the U.S. when he was a year old and was raised in Clinton, CT, where he graduated from Morgan High School. He graduated from Wheaton College in Wheaton, IL, where he played golf and basketball. Following graduation Harry went to work for Sargent & Company, a hardware manufacturing company in New Haven, CT. During this time he became involved with Kelley Bros. Hardware Co. as a Sargent salesman and was later asked to join the company. Thereafter he was asked to join the partnership and remained there for 40 years until his death. He will be greatly missed by all who worked for Kelley Brothers Hardware. As partner and general manager he was instrumental in growing the business to its current 21 offices nationwide and was greatly admired by fellow hardware distributors and manufacturers. He was a member of the DHI (Door & Hardware Institute) and local Empire State Chapter, Cavalry Golf Club in Manlius, the Desert Mountain Club in Arizona.
He was predeceased by his son, Garrett Leckey on July 18, 2012 and two brothers, George and William Leckey. Harry will be forever missed by his wife, Wanda Leckey; children, Robert (Robyn), Nell (Jim) McCusker and Jillian (Dan) Wolf; brother, David Leckey; grandchildren, Alex and Samantha Wolf and Liam Leckey; and cousins, Jack Ennis, Michael Ennis and Allison Bryne.
A memorial service will be held at 10;00 am on Monday, February 4, 2013 at Eaton-Tubbs Fayetteville Chapel, 7191 E. Genesee St., Fayetteville, Reverend James D. Matthews officiating. For directions or a guestbook, please visit scheppfamily.com In lieu of flowers, contributions may be made to St. Lucy's Church, 432 Gifford St., Syracuse, NY 13204.