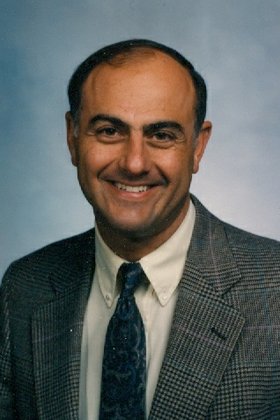 Thomas A. Yanno
unknown - January 23, 2013
Thomas A. Yanno, 66 , of Fayetteville, passed away on Jan. 23, 2013, after a long and valiant struggle with prostate cancer. He was lovingly surrounded by his girls. Mr. Yanno is survived by his caring wife, Joan of 36 years; his daughters, Andrea and Megan both of Phoenix, Ariz.; his brother, Drew Yanno (Suzanne) of Wellesley, Mass.; his uncle, Robert Giammaria (Clorinda) of Herkimer, N.Y.; sisters-in-law, Margaret Oliver and Caroline Leising; brothers-in-law, Pater and David Leising; and numerous cousins, nieces and nephews.
Tom was born in Little Falls, N.Y., the son of the late Andrew and Marie Yanno; and graduated in 1964 from Little Falls High School where he was named the top student athlete in his class. He attended SUNY Cortland and graduated in 1968 with a Bachelor of Arts in English. That fall he began teaching English at East Syracuse-Minoa High School. In 1973, Mr. Yanno earned his Master of Arts from Colgate University and became a guidance counselor at ESM. He later earned his C.A.S. in educational administration at Cortland.
In 1987, Tom became the director of guidance for both the junior and senior high schools. Throughout his tenure at ESM, Tom served as a lacrosse coach, club advisor and chaired numerous committees. As a counselor and director of guidance, Tom's work spanned more than three decades. Countless students and their parents sought out and counted on Tom's advice which was always offered with care and compassion. Everyone relied on his expertise, energy, knowledge, wisdom and support, which was always delivered with a sense of humor.
Like George Bailey in the film "It's A Wonderful Life," Tom probably never bothered to add up the number of lives he influenced. It is estimated that in his time at ESM, Tom served as a mentor and positive force for more than seven thousand students whose careers he helped shape and whose lives he helped enrich. Such was Tom's giving nature that it didn't matter what district your child attended, if you had a question about college, he gladly offered his advice and help.
Mr. Yanno's service extended far beyond the walls of ESM with Tom being an active member of the New York State Association of College Admission Counselors (NYSACAC) and serving on its executive board from 1996 to 1999. He was cited for outstanding service to the executive board as College Fair chair and was recognized by the NYSACAC with the Secondary School Award for his distinguished service to college counseling in 2002.
That same year, Tom was also honored at Le Moyne College with the Edward J. Gorman Award for Excellence in Counseling as the high school counselor who best exemplifies the spirit of excellence that Mr. Gorman represented while serving as Le Moyne's Director of Admissions. Following his retirement from ESM in 2006, Tom became an admissions counselor at Le Moyne where he served until 2011.
Tom's other love was football and he served as a football official from 1980 until 2012. Tom was more than just an outstanding referee and linesman on the field. He served in many capacities to promote the positive impact of the football experience for players, coaches and officials. In addition to serving on numerous committees, Tom also was President and Vice-President of the Syracuse chapter of the New York State Association of Certified Football Officials (NYSACFO)
In 1996, Mr. Yanno was given the Larry Russell Memorial Award for outstanding and dedicated service to scholastic football. Upon his retirement for officiating in November 2012, he was presented with a certificate of appreciation for his thirty-two years of service to the NYSACFO and was bestowed the Bernie Andrews Award for his meritorious contributions to Section III scholastic football.
Mr. Yanno was a communicant of Immaculate Conception Church in Fayetteville for thirty-two years where he volunteered as a money counter and usher.
As a loving husband to Joanie, Tom was also a devoted father to Andrea and Megan. He instilled in them a love for learning and a commitment to their education. He was always involved in all aspects of their lives. Whether it was practicing spelling words, editing college essays, teaching them how to shine their shoes or how to putt on the green. Tom was a volunteer coach for their Immaculate Conception basketball teams, as well as assisting with F-M Little League softball. Tom attended every dance recital, volleyball, basketball and lacrosse game they were ever involved in throughout their school careers. He taught his girls more about life than sports but used sports to incorporate the importance of teamwork.
Tom and Joanie were fortunate to have the experience of working together in the ESM district where they developed many close friendships with their colleagues, many of whom became like a second family to them. Those friends, along with many others, exhibited an endless amount of love and support to Tom and his family throughout his illness. Including those from ESM, Tom also leaves behind literally hundreds of friends in greater Syracuse and central New York. He will be sadly missed by one and all.
The family would like to extend their deepest gratitude to Dr. Ajeet Gajra and all the medical professionals at University Physicians Hematology Oncology for their excellence and compassionate care. Also to Dr. Neil Mariados, Dr. David Albala, Dr. Douglas Zmolek, St. Joseph's Home Care and Hospice of Central New York for their expertise and dedication.
Mass of Christian burial: 11 a.m. Saturday, Jan. 26 at Immaculate Conception Church, 400 Salt Springs St., Fayetteville. Private Burial will take place at St. Mary's Cemetery, Herkimer. Calling hours: 3 to 7 p.m. Friday, Jan. 25 at Immaculate Conception Church.
For florists or a guestbook, please visit scheppfamily.com. Arrangements by Eaton-Tubbs Fayetteville Chapel of Schepp Family Funeral Homes. Donations in Tom's memory may be made to Hospice of CNY, 990 Seventh North St., Liverpool, NY 13088 or to The V Foundation for Cancer Research, 1-800-4-JimmyV or jimmyv.org.