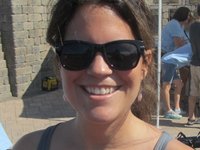 Ashley Chengerian ( in New York City) says...

I was in his same grade … [I remember] his sense of humor … It was sophomore year, and a bunch of us made these paper cranes for wishes. And we gave them to Jane, his mom, to give to him in the hospital, and when she brought them to him, he said, 'Oh, I'll eat those later.'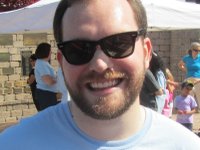 Dave Kilpatrick ( in Fayetteville) says...

I was also in the same year in school as Patrick. My memory would probably be him here at the first Pavement Pounder. He was clearly pretty frail, had gone through some treatments, was pretty weak, but he was sitting under one of those tents just holding court and making everybody smile. You could tell that he didn't feel 100 percent, but he was still giving 100 percent.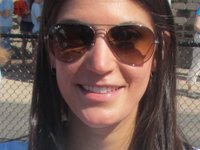 Jen Greenman ( in New York City) says...

I was one of his best friends … No matter what was going on, what he was going through, what someone else was going through, he could always bring light and joy and happiness to any situation … During birthday parties, or anything, he would always do something unexpected. So if everything was calm … he would do something like throw a cupcake in somebody's face, or do something like that to make a situation funny.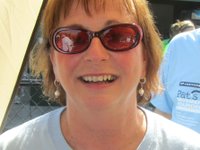 Robin Drypolcher ( in Manlius) says...

My son, Kyle, was a friend of Patrick's when they were in high school. When Patrick got sick, at the time, all of his classmates were involved in the first Pat's Pavement Pounder. And Pat was an awesome soccer player, and my son and Pat played on the travel soccer team together, so we just have really fond memories of having some awesome soccer games. Patrick was a goalie, so he was always diving every which way to make saves."