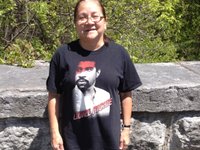 Sandy Soroca ( in DeWitt) says...

Everything. Absolutely everything. I was very proud when he graduated with advanced placement courses and he was accepted at Cornell, and he graduated at Cornell. So that was probably my proudest moment.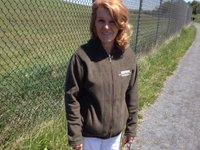 Cindy Rahrle ( in Baldwinsville) says...

On my birthday, my sons gave me a brochure that they made up to hike Mount Marcy. They know I like to hike and that was one of my goals in life. So that's really the highpoint of my mother-son experience.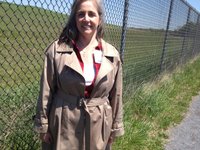 Diane Chapman ( in Chittenango) says...

It's a wonderful thing being a mother. I've been blessed; I have five girls.
Laura Mattice ( in Camillus) says...

Here's a story that's going to happen. I'm planning a surprise party for my daughter next week, and she's going to Darien Lake with all her friends for a concert – because she's in the music program at the middle school. So when she's gone we're going to decorate the whole house. And we're going to pick her up, and my husband's going to take her somewhere for a half an hour while all her friends sneak over to our house. And we're going to have a big party for her.