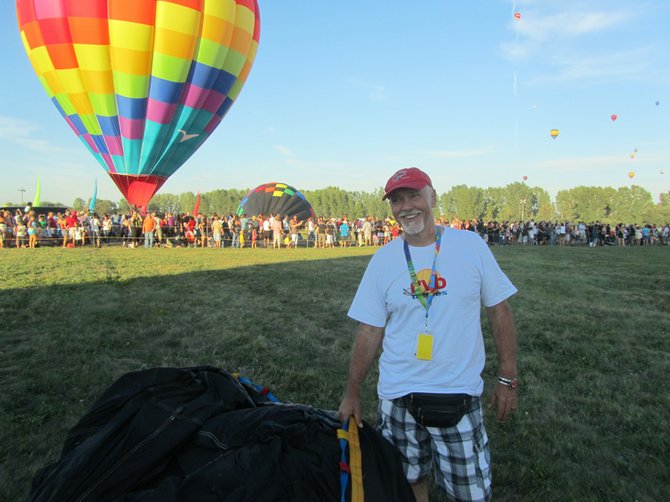 Our pilot, Marcos Bonincontro, was just as eager to fly as we were, if not more so. Here he poses with the bag holding the deflated skunk-shaped balloon he designed and built.
Stories this photo appears in:

Most people are lucky if they get to go up in a hot air balloon once. I've done it twice now, and in case you were wondering — it hasn't gotten old.