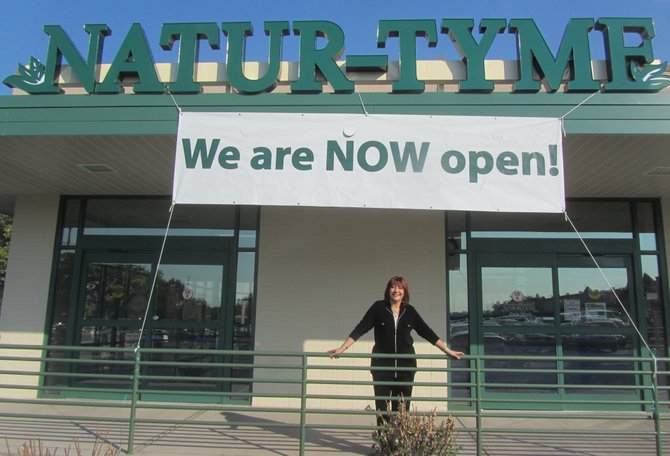 Wendy Meyerson, owner, poses in front of Natur-Tyme's new location on Erie Boulevard in DeWitt.
Stories this photo appears in:

As the owner of Drumlins Pharmacy, Stan Meyerson began offering vitamins to his Central New York customers long before the health craze caught on. As the owner of Natur-Tyme, the 30-year-old business her father would buy and eventually make his own, Wendy Meyerson is carrying on the old man's dream — and she's doing it with a flair for innovation that must run in the family.