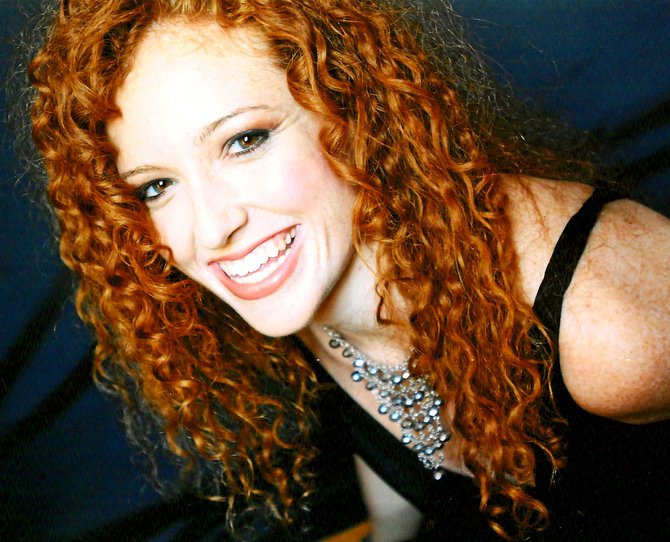 Marissa Mulder sings Van Heusen tunes Sunday at the University Sheraton.
Stories this photo appears in:

Downtown After Dark
It's a long way from a church basement in Taunton to the spotlit stages of midtown Manhattan! Marissa Mulder, who got her start singing in musicals and concerts at St. Ann's Church on 4461 Onondaga Blvd., in Syracuse, is now a 20something budding cabaret star being reviewed by The New York Times.