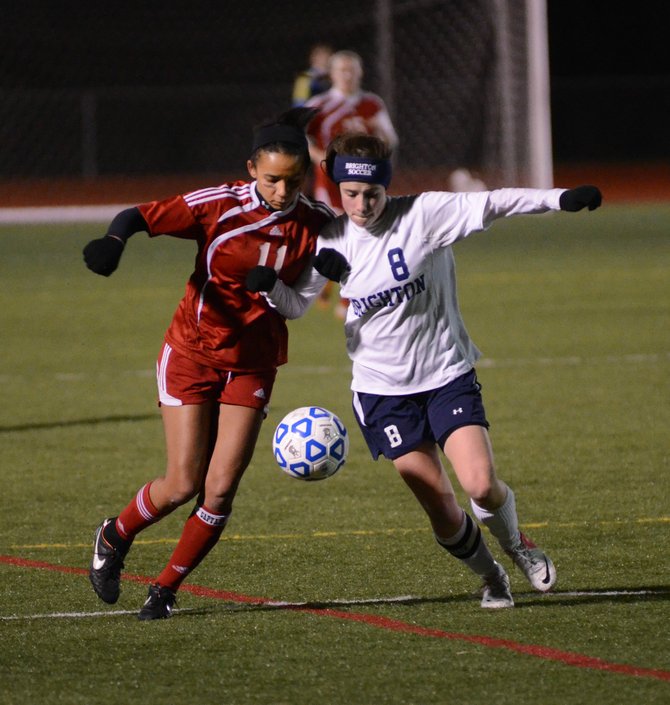 Jamesville-DeWitt senior midfielder Jessica Holmes (11) battles with Brighton's Carrie Leyens for the ball in Saturday night's state Class A semifinal at SUNY-Cortland. Holmes landed the only goal in the Red Rams '1-0 victory over the Barons.
Stories this photo appears in:

Holmes scores as Red Rams win another 1-0 decision
An exciting and improbable journey for the Jamesville-DeWitt girls soccer team will end in the most dramatic way possible - with a state Class A championship on the line. The Red Rams got to the title game by fighting past Section V champion Brighton 1-0 in Saturday's state semifinal game at SUNY-Cortland.