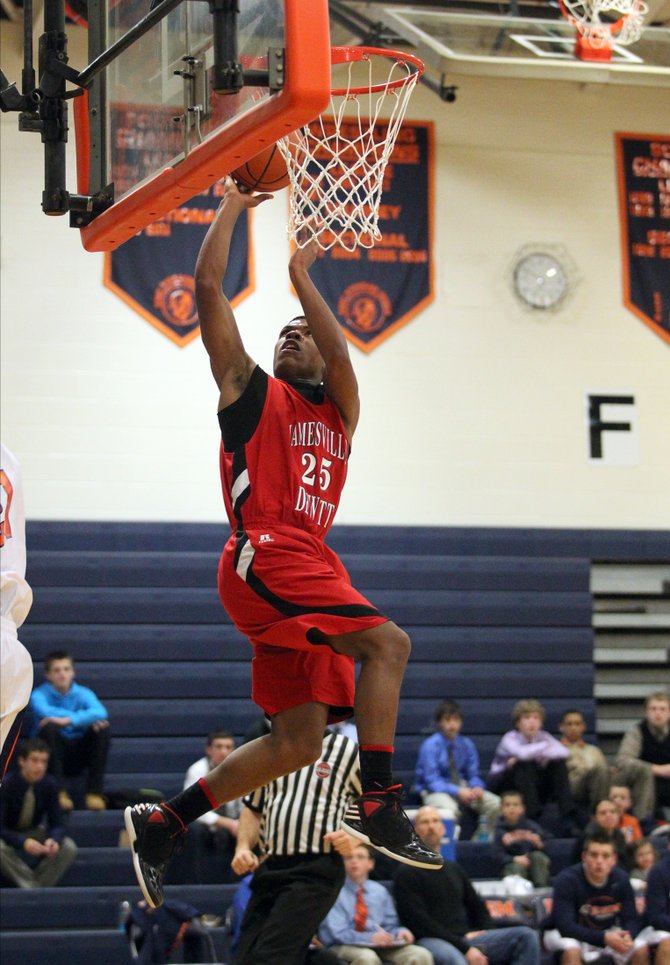 Jamesville-DeWitt forward Jafar Kinsey (25) flies to the basket and converts in Friday night's game against East Syracuse-Minoa. Kinsey led the Red Rams to a 66-54 victory over the Spartans, finishing with 23 points.
Stories this photo appears in:

Boys starting to get hot; girls Rams stay unbeaten
The fact that both of Jamesville-DeWitt's basketball sides earned Friday-night victories over East Syracuse-Minoa was just part of the narrative. By prevailing 58-44, the girls Red Rams remained one of the few undefeated teams in Section III, and the J-D boys, with its 66-54 victory over the Spartans, signaled that its December struggles may be quickly fading into the background.