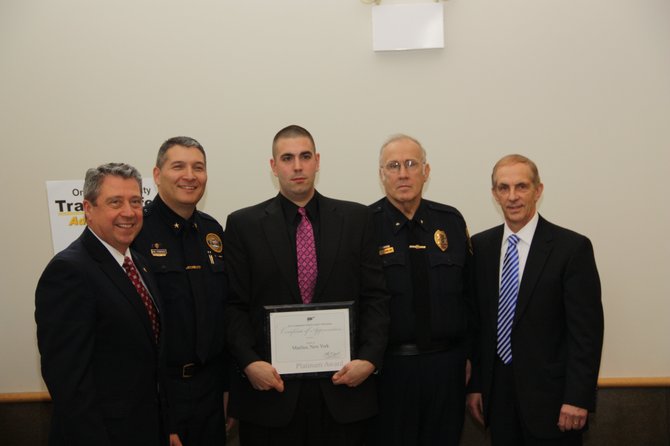 Manlius Town Supervisor, Ed Theobald, Chief of Police of Baldwinsville, Mike Lefancheck, officer Ben Kapusta, Chief Fran Marlowe and AAA Wally Smith
Stories this photo appears in:

Departments and officers recognized for their outstanding work
The Onondaga County Traffic Safety Advisory Board's 25th annual awards ceremony was well- represented by residents of the Eastern suburbs. Town of Manlius police officers Jonathan Morticelli and Benjamin Kapusta were recognized, as was Dewitt police officer Christopher Fuller. East Syracuse was awarded firstly for its police department, which received the Gold Award and also for a PSA about drinking and texting written and shot by ESM high school students Matthew Pede and Chris Steinberger.