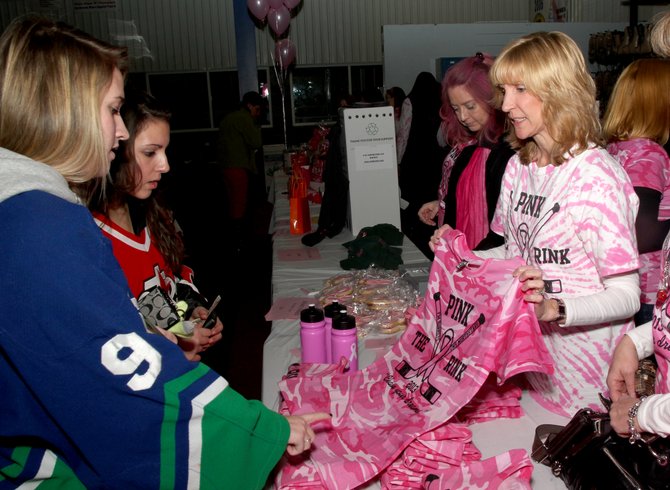 Volunteer Mitzi Longway of Fayetteville shows fundraising tee shirts to Ashley Sochie, left, and Michaela Marano, center, of Cicero-North Syracuse High School before Thursday's "Pink the Rink" hockey match up between Cicero-North Syracuse and Fayetteville-Manlius at Cicero Twin Rinks. All proceeds from the game benefited the Carol M. Baldwin Breast Cancer Research Fund of Central New York.
Stories this photo appears in:

Organizers hope to top $10,000 for Baldwin Foundation
They didn't get the on-ice result they were hoping for but organizers of the Thursday's second annual Pink the Rink fundraiser for breast cancer research were all smiles anyway. The event took place at the Division I hockey game between host Fayetteville-Manlius and Cicero-North Syracuse. The No. 1 state ranked Northstars eked out a 4-2 win over the Hornets.