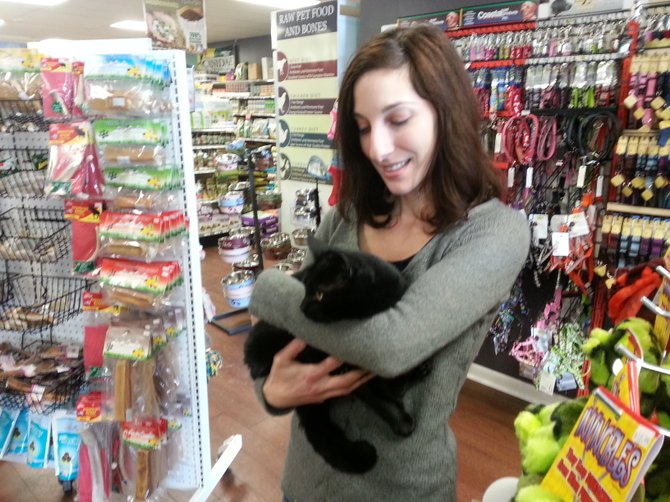 Mother Nature Pet Supply owner Carla Dellacontrada shows off Inky, a cat she's been trying to find a home for
Stories this photo appears in:

Mother Nature Pet Supply does what it can to find homes for stray animals
From the moment you walk into Mother Nature Pet Supply in Manlius, you can tell that something's different. As customers enter, they are greeted by the bubbly owner, Carla Dellacontrada. Like clockwork, immediately after they gravitate over to say hi to her dog and "coworker" Buddy, who is sleeping in the corner. It's a routine that you can tell Dellacontrada is happy to fall into. It's apparent that firstly, she loves animals, and secondly, she loves people that love animals.