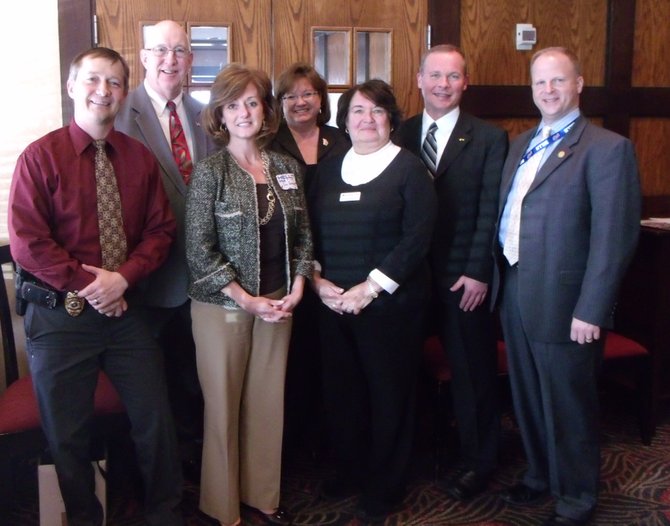 Left to Right: Captain Brian Ackerman - Manlius Police Department; Richard Donovan - Mayor of Minoa; Kimberly Kutzer, President-Greater Manlius Chamber of Commerce; Laurie Venditti, President – Syracuse InfraGard; Judy Dardzinski, Vice President & Events Coordinator Greater Manlius Chamber of Commerce; Hon. Kevin Holmquist, County Legislator and Mike Dubois, FBI SSRA.

Stories this photo appears in:

Twenty members of the Greater Manlius Chamber of Commerce gathered for a "lunch and learn" at Limestone Grille in Fayetteville. Members from the financial, construction, business management and small businesses learned about the DHS STC Campaign, InfraGard's Alliance and asked questions along with the FBI – Mike Dubois, SSRA, Manlius Police Department Captain Brian Ackerman and Minoa Mayor Dick Donovan. The keynote speaker was Laurie Venditti, President of the Syracuse InfraGard Alliance.